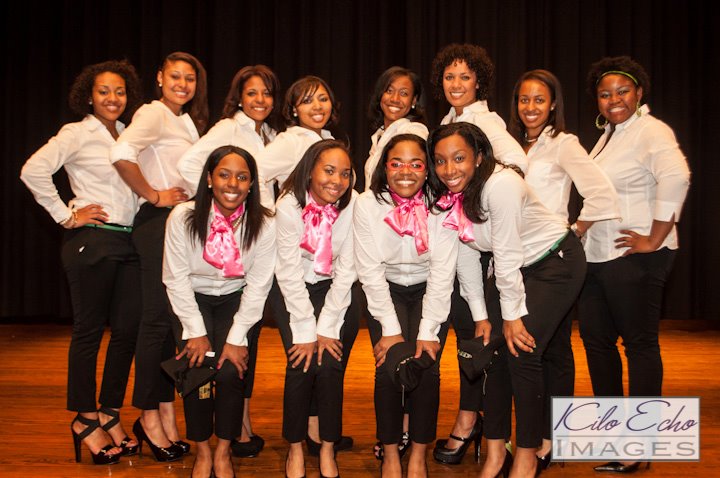 Welcome to the website for the UnbreAKAble Kappa Pi Chapter
of Alpha Kappa Alpha Sorority, Inc. at Kansas State University.
The ladies of Kappa Pi serve the K-State campus and the surrounding community with the Global Leadership Through Timeless Service Initiatives. On this site you will find information about our programs, community service, pictures and much more!
Message from the President:


Greetings,

On behalf of the Kappa Pi Chapter of Alpha Kappa Alpha Sorority, Incorporated, we would like to welcome you to our website. The Kappa Pi Chapter is committed to going above and beyond the founding principles of Alpha Kappa Alpha Sorority, Inc., which include scholarship, sisterhood, and service. We have created this webpage in order to keep the community, alumni, and other chapters updated on our continuous effort to be a 'service to all mankind." Many of our events are open to the public, and community, and we encourage your participation.
The Kappa Pi Chapter is excited for the 2012-2013 school year, and we have many great programs planned. Feel free to access this website anytime at your convenience in order to stay updated with the chapter, and/or to learn more about our prestigious organization, Alpha Kappa Alpha Sorority, Inc., and specifically the Kappa Pi Chapter.
As president of the Kappa Pi Chapter, I hope you can find comfort in reaching out to me and/or our graduate advisor, Dr. Zelia Z. Wiley with questions, comments, or concerns.

We hope to serve you and the community with the best year yet!

Sincerely,

Jocelyn Clemons
President – Kappa Pi



139 Waters Hall
Manhattan, KS 66506
785-532-5793


Click Here For Alpha
Kappa Alpha Calendar