Competition in the Little Apple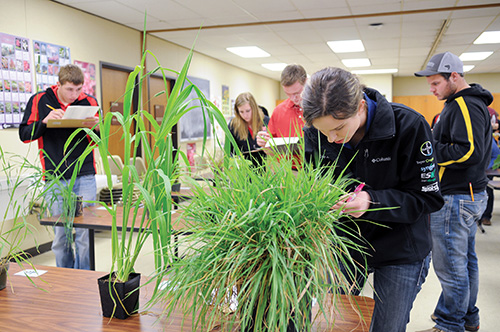 Students from across the country came to Manhattan in early April to compete in the North American Colleges and Teachers of Agriculture Judging Conference. The event showcased Manhattan, Kansas State University, and the College of Agriculture.
More than 850 college students and faculty from 49 public and private two- and four-year institutions competed in 12 categories — agribusiness, agricultural communications, computer applications, crops, dairy judging, equine management, horticulture, livestock judging, livestock management, meat judging, precision agriculture, and soils — plus the Knowledge Bowl, where teams field questions across categories.
Kevin Donnelly, professor of agronomy; Alyson Lister, college events coordinator; and Kim Kerschen, agronomy instructor and academic coordinator, led the team that organized the event. As host, K-State wasn't eligible to compete this year.
"K-State has a strong track record in NACTA crops judging, placing first in 12 of the last 18 years," Donnelly said.
Each year, K-State hosts numerous trainings, conferences, and competitions. According to Karen Hibbard, director of the Manhattan Convention and Visitors Bureau, the NACTA conference alone had an estimated local economic impact of $242,950.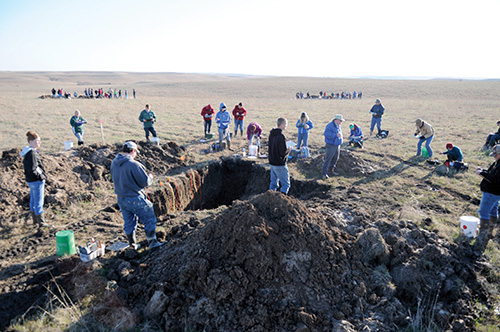 The conference was supported by contributions from the agricultural industry, including overall event sponsors John Deere and the CHS Foundation.