Insect Interest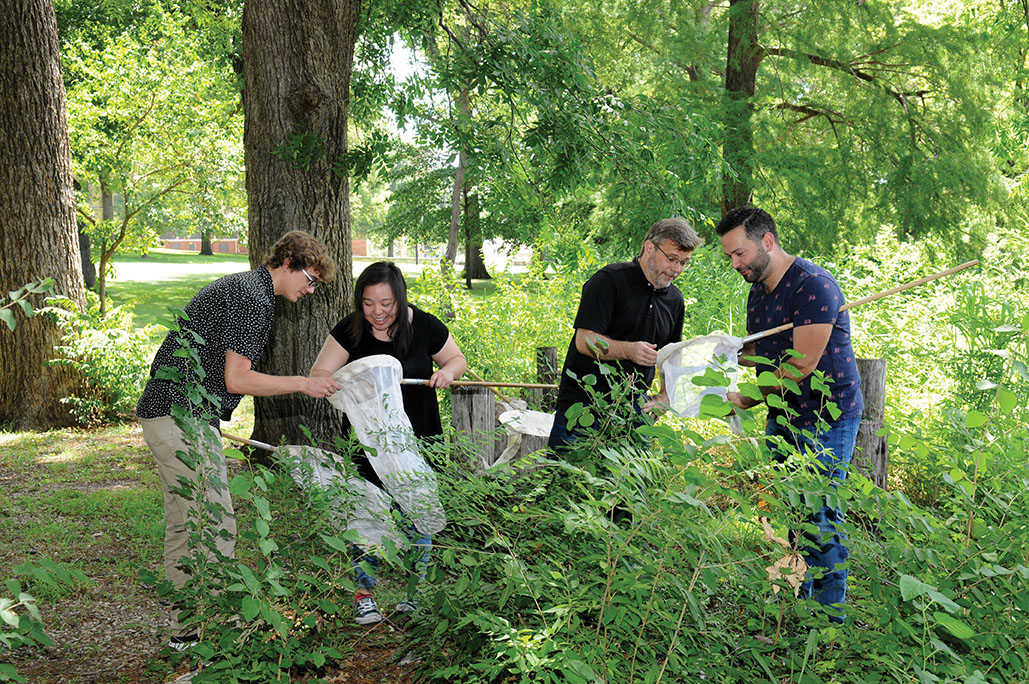 Even though K-State's Department of Entomology grants only master's and doctoral degrees, it offers a variety of classes for K-State students pursuing bachelor's degrees in various majors. Many of those students are also looking to the department for valuable research experience.
Jeremy Marshall, associate professor/undergraduate research and extension coordinator, realized that many K-State students don't participate in research. He approached Department Head John Ruberson about initiating a program to help students incorporate research projects early in their academic careers.
The concept involved enlisting faculty members as mentors and recruiting students from introductory entomology classes, who could learn research fundamentals then continue working on projects. Marshall met with interested students to match them with a mentor who conducts research in their area of interest.
"The first year we had 35 interested students, 25 met with me and were placed with mentors, with 19 completing their projects," Marshall said. "Last year, 32 students completed the program."
Because of the program, students are enrolling in entomology. "Students see how much we care and are coming back for entomology minors or as graduate students," added Marshall.
Student Experiences
About half of the participants are not enrolled in the College of Agriculture. They come from a broad range of majors such as computer engineering, education, and biology.
Three students, who learned about the research opportunity while enrolled in Jeremy Marshall's General Entomology class, explain how the student research program influenced their career paths. In addition to department faculty, all of them worked with faculty at the USDA Center for Grain and Animal Health Research located in Manhattan.
Matt Hamblin, who was majoring in biology and fisheries, wildlife and conservation biology, was part of the inaugural student research program in 2016.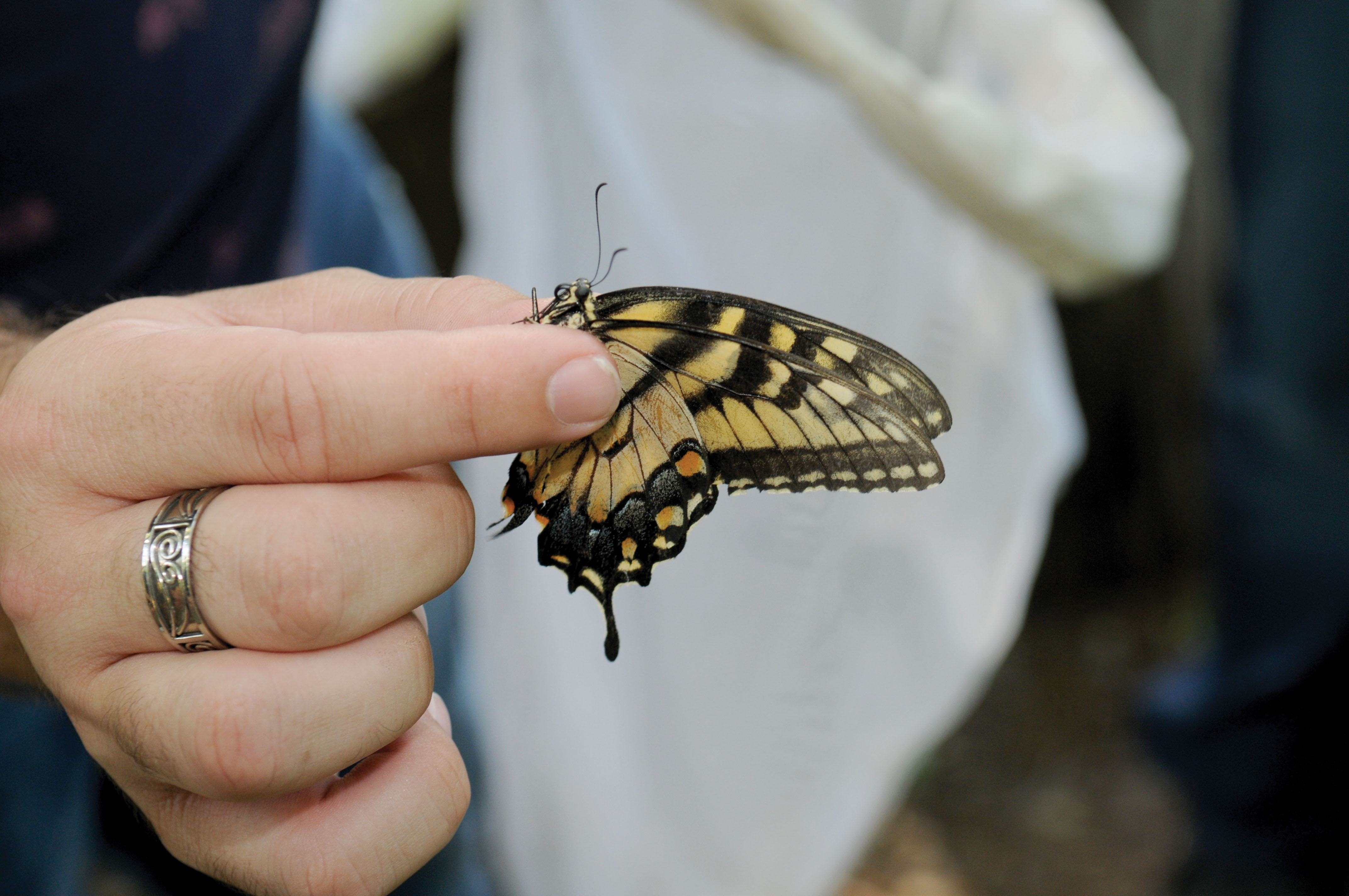 His mentor, Professor Tom Phillips, offered simple, yet effective, experiment design options. With Phillips' help, he came up with an experiment using a variety of compounds in hexane to test for repellency to the red flour beetle.
"Dr. Phillips gave me a lot of freedom when it came to the actual experimental design and modifications and was always willing to answer questions and offer suggestions," Hamblin said.
When Hamblin had enough data, Marshall provided a poster template with information, purpose, methods, and findings for the department symposium.
Hamblin said he was surprised how low pressure the symposium was. Department faculty, staff, and students talked to them about their projects and offered advice on continuing their research. Hamblin was selected for a Dean's Scholarship.
"After going through the program, I found out about a student position at the USDA lab and applied. Because I had research experience with stored product pests, I was offered the position and have been working in Dr. Rob Morrison's lab for the last year. With the time that I've spent in the lab and the experiences that I've had with numerous projects, posters and meetings, I'm closer to the path of getting my master's in entomology.
"And truly, it's all because I signed up for the undergraduate research program. It's funny how something that you do on a whim winds up changing the entire course of your academic life. The program changed my mindset on research and opened doors to possibilities I never knew existed and would have never dared to try."
Valerie Nguyen, a horticulture major with an emphasis on natural resources, added a minor in entomology.
"My research was about aphids and their attraction to different types of mosaic viruses that attack various types of plants," said Nguyen. "After completing the research, I found that I really enjoyed working with insects. The Department of Entomology gave me many opportunities to pursue this interest.
"The undergraduate research program was an amazing opportunity for me to gain hands-on experience and opened many gateways into other interests I had yet to explore. I also had a great chance to work with and meet so many of the wonderful and unique people within K-State's Department of Entomology.
Thomas Hempy, a fisheries, wildlife and conservation biology major, was eager to participate in the program. He hadn't worked in a lab outside of class and thought it would be a great way to network and gain lab skills.
"I was recommended to work at the USDA and would go there two or three times a week," said Hempy. "My mentor explained what he wanted, but I was able to approach it however I wanted, with help if needed. I learned how to design experiments, how to interpret data, how to create a research poster, and how to present research. I learned what it is like to work in the field of science in a non-school environment."
He added a minor in entomology and received a small scholarship because of the research program.
"My mentor liked my work ethic and offered me a paid internship with the USDA. I continued working on the same experiment from the program and have started others. I gave a student presentation at the American Mosquito Control Association Conference. I learned how to design models and 3-D print them, which I never imagined myself doing. The research program provided me with many opportunities."
Research papers and posters are uploaded to the K-State Research Exchange, or K-Rex, a searchable digital repository.
"Having digital resources posted in the university library system is awesome for students," said Marshall. "It looks great on a résumé."