Visit campus, find a career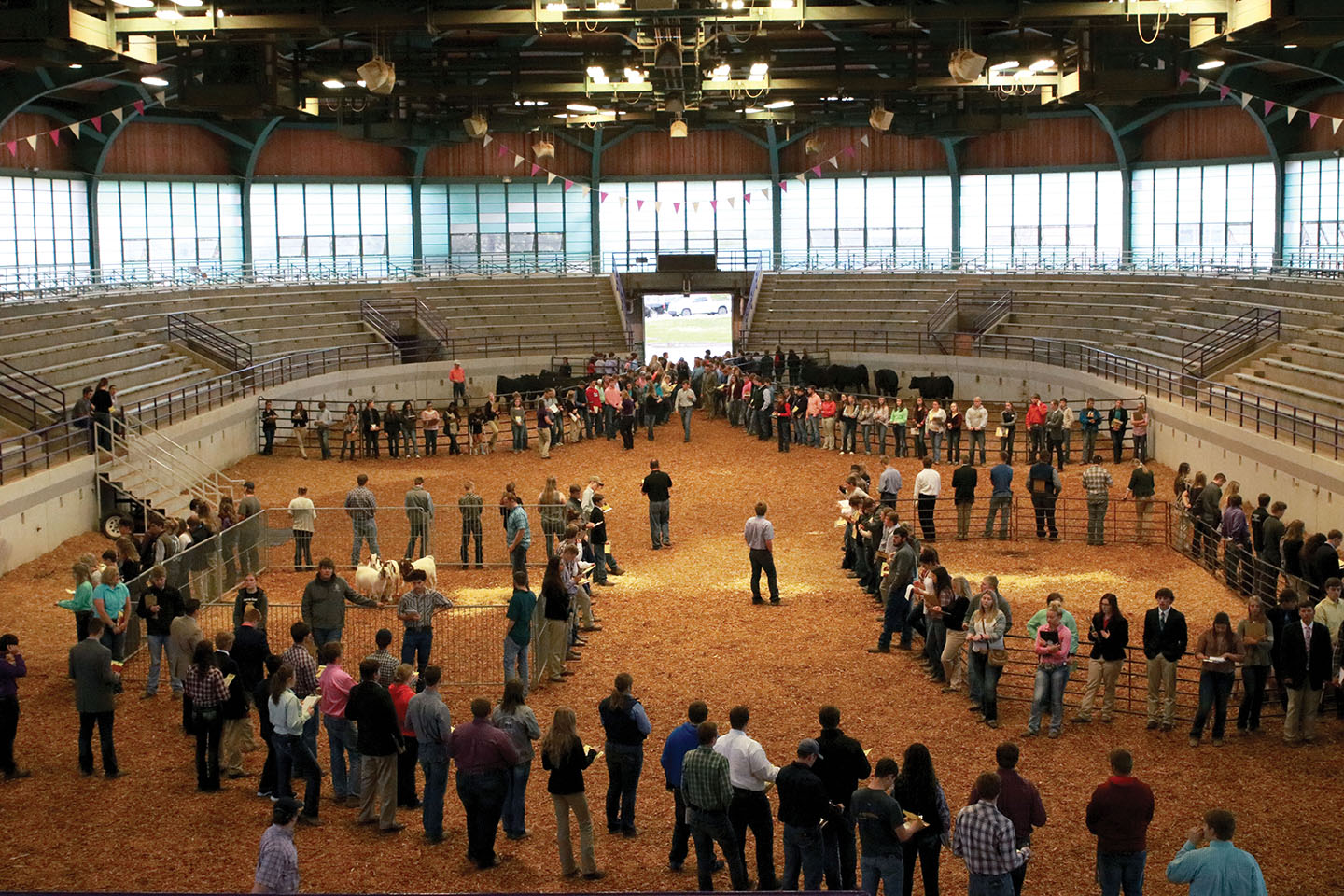 The days of a wide-eyed college freshman wandering through campus on the first day of classes is quickly becoming a thing of the past.
High school juniors and seniors – and even much younger youth – are attending events hosted by the College of Agriculture to see what college life is all about.
College officials hope the events help prospective students become increasingly familiar with their career options, and how K-State can get them there.
"Overall, it's the experience of 'test driving' K-State from a student perspective that is most valuable," said Sandy Klein '06, '11, assistant dean of academic programs.
Klein notes that one particular program, Ag Experience Days, provides "a different type of campus experience for prospective students," in that they spend a day attending a class, getting ice cream, visiting labs or other work spaces in their department of interest, and touring sites around town – all of their own choosing.
"Ag Experience Days allow students to shed the purple campus visit folder and experience campus as a regular student, where there isn't a big flashing light saying, 'Be nice to me, I'm visiting,'" Klein said. "In my opinion, this allows them to really experience the culture of K-State: Are the people nice? What are college classes like? What does it really feel like to be a student here?"
Already this year, thousands of high school students have been on the K-State campus participating in events hosted at least in part by the college. Some of those include:
FFA Career Development Events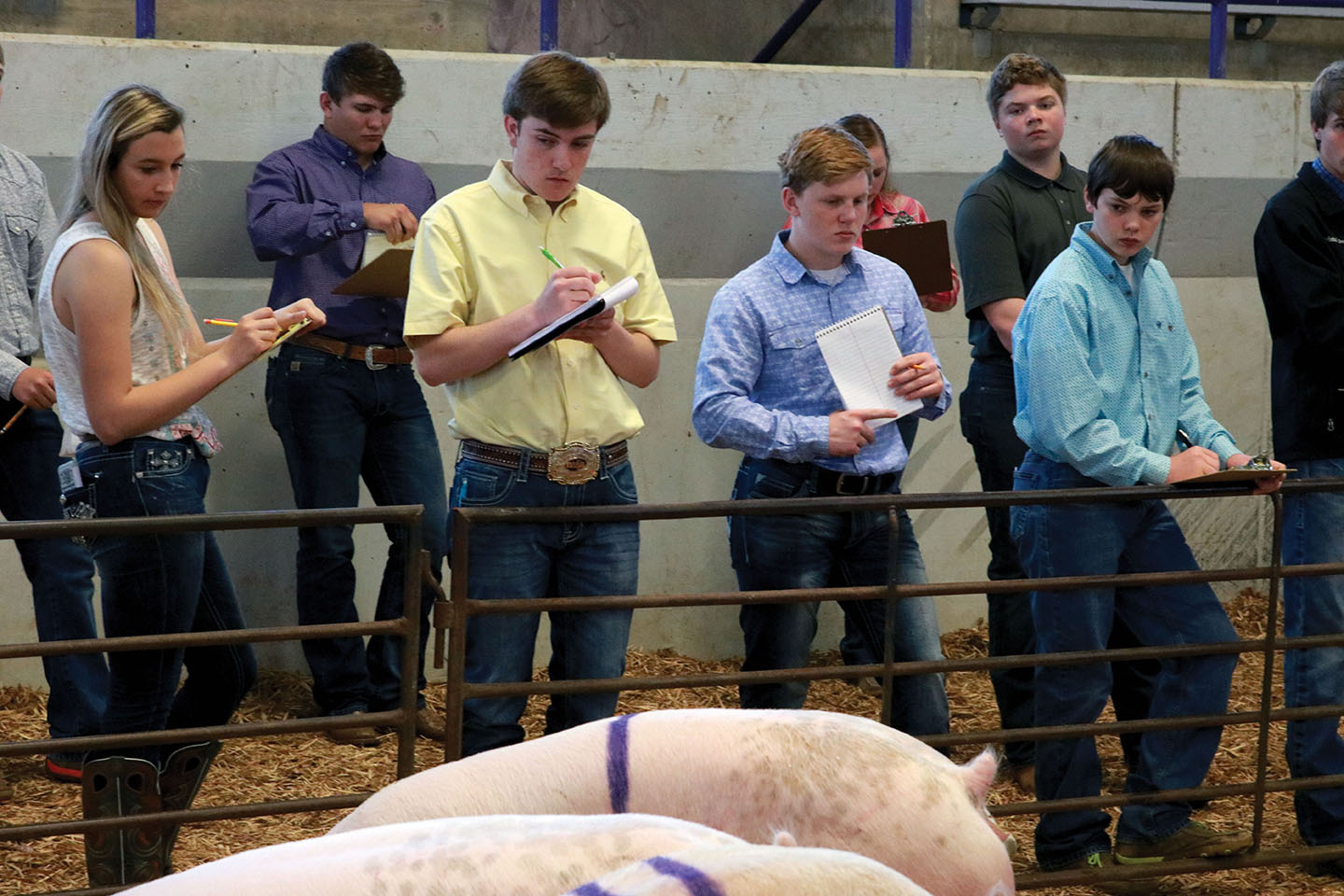 One of the largest events is the Kansas FFA Career Development Events (CDE), held in late April and early May. This year, 1,820 Kansas youths participated, representing 158 of the 200 FFA chapters in the state.
The CDE is a week-long competition between Kansas FFA members, who go head-to-head in such areas as veterinary science, horticulture, entomology, journalism, and many other fields of study. Each chapter scores points based on their members' finish in the individual events, and the winning team in each contest represents Kansas FFA at the national convention later in the year.
"The FFA organization has done an excellent job in providing opportunities for students to experience agriculture and connecting their high school experiences to future careers related to agriculture," said Alyson Lister '12 '14, former events coordinator for the college. "State CDEs are just part of the equation for FFA members being exposed to opportunities and a future career, but I know from my own experience, being on K-State's campus for State CDEs played a role in my decision."
4-H Discovery Days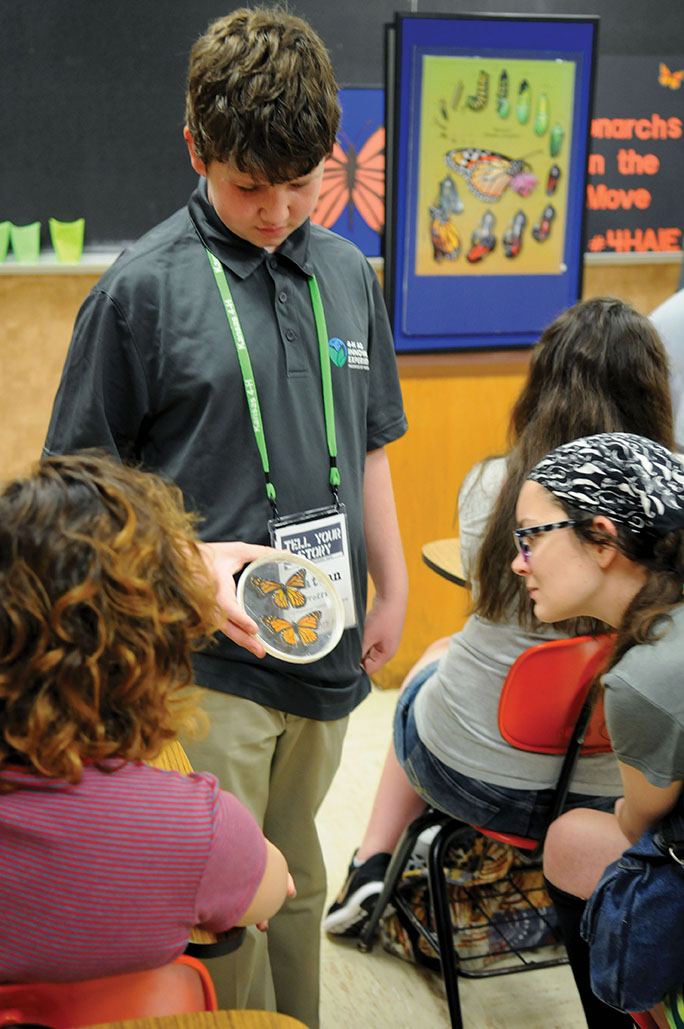 Another large event is 4-H Discovery Days, a four-day, three-night event held the last weekend of May.
"Discovery Days is paramount for so many of our 4-H'ers to receive exposure to the many different opportunities across campus," said Sarah Keatley events coordinator for the Kansas 4-H program.
Keatley describes the event as "a mini college experience" for youth ages 13-18, who stay in residence halls, take classes on campus, and participate in social activities in the evening.
"We have had numerous 4-H'ers who have taken a class at Discovery Days that sparked their interest in a specific department on campus," Keatley said. "These young people have then received degrees in these fields once they attended college, all because of a 75-minute class that they took at Discovery Days."
This year marked the 94th year of Discovery Days at K-State. There were 475 youth who attended (188 of them for the first time) representing 59 extension units in Kansas.
Animal Science Youth Leadership Academy
Now in its 10th year, the Kansas Animal Science Leadership Academy regularly brings youth from across the United States to develop young leaders within the livestock industry.
Twenty students take part each June, which means the academy has now helped 200 students from 13 states.
The program includes interactive workshops, tours, and mentoring by K-State faculty. The students also get to interact with industry leaders, including a popular bus tour to a Kansas livestock business.
"Our faculty mentor program pairs small groups of five students with a current K-State student counselor and an animal science faculty member to complete a group project," said Sharon Breiner '05, '07, academy coordinator. "This unique opportunity allows them to connect to our department, university, and faculty in a meaningful way. Beyond the project, the faculty mentor often serves as a bridge to our students who choose to attend K-State."
Other campus events
For the past three years, students in the Department of Agricultural Communications and Education have hosted the Ag Ed VIP Day. The February event focuses on career opportunities within agricultural education.
This year, 39 students from Kansas and three other states participated, according to faculty advisor Brandie Disberger '01, '03. She noted that family members are encouraged to attend alongside students.
K-State also hosts the World Food Prize Kansas Youth Institute each spring, giving students an opportunity to present research and ideas for solving the global food crisis. They are exposed to university research, helping them develop a deeper understanding of global food issues.
Twenty-five students participated this year. K-State sends delegates from this event to the World Food Prize Global Youth Institute in Des Moines, Iowa.
Video of 4-H Discovery Days: