Research and Extension
Grand Challenges
During a strategic planning process with our stakeholders, K-State Research and Extension identified five grand challenges facing every Kansan: global food systems, water, health, community vitality and developing tomorrow's leaders. Our efforts focus on addressing these challenges to help better our state, country and world.

The College of Agriculture/K-State Research and Extension leads the university
in externally sponsored research awards.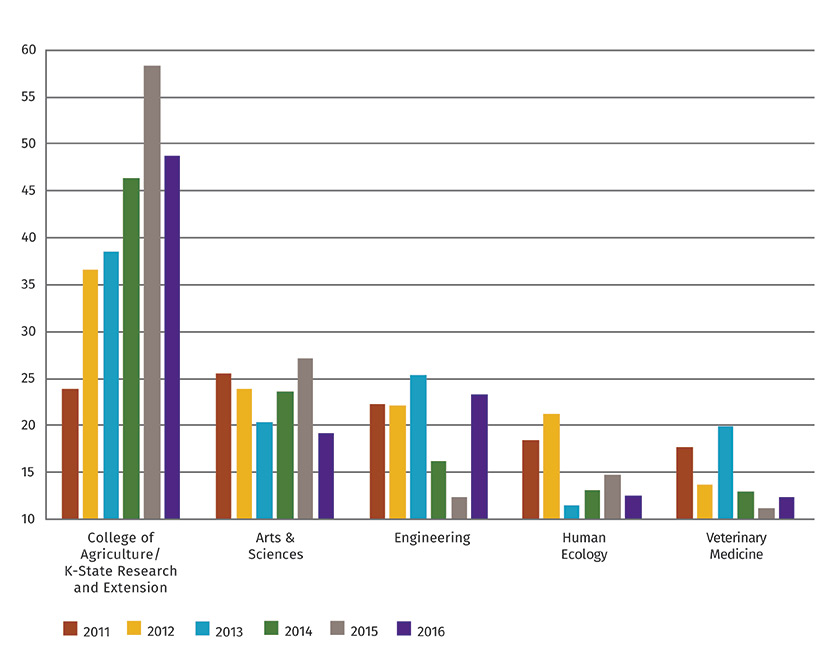 These data are taken from the Annual Report produced by the Office of Research and Sponsored Programs
and represent the respective years for the top five colleges at the University.