News Briefs
Dan and Beth Bird awarded 2018 Medal of Excellence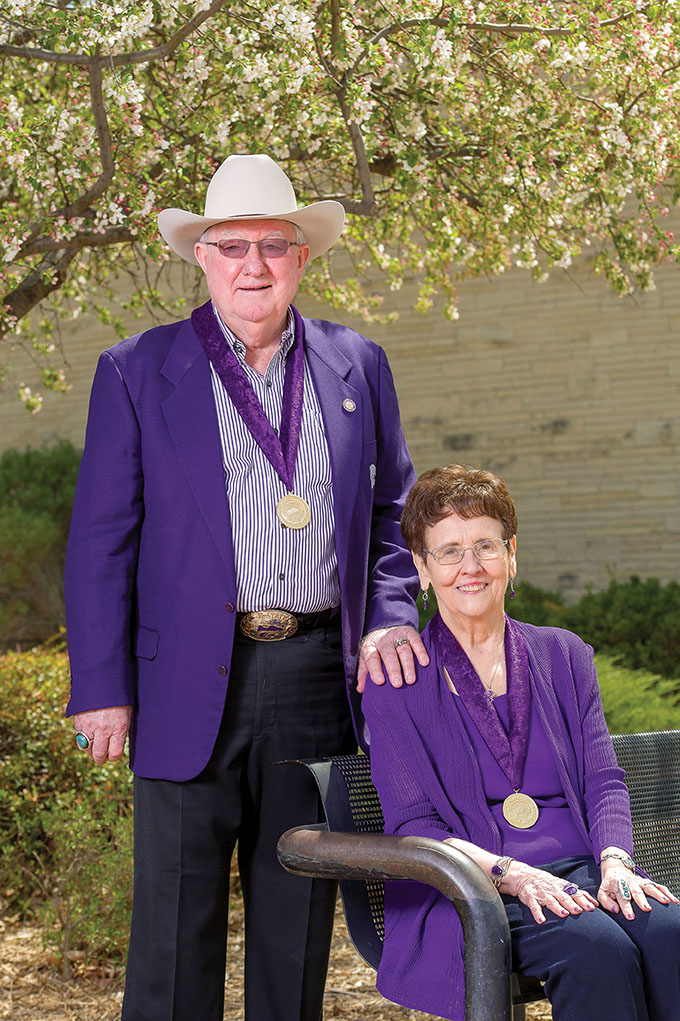 Dan and Beth Bird, Manhattan, have been awarded the K-State Medal of Excellence. It recognizes those who have advanced Kansas State University through exceptional service, leadership, and philanthropic contributions.
Dan, '62 animal sciences and industry, and Beth, '61 business administration, have served on the Alumni Association board of directors. They are lifetime members of the Alumni Association and members of the Beach Museum Board of Visitors, of which Beth is past-chair.
They are past members and volunteers with K-State Catbackers. Beth serves on the board for K-State Libraries, and both Dan and Beth serve on the College of Agriculture's Innovation and Inspiration Campaign steering committee.
They have established five named funds and scholarships in the colleges of Agriculture and Business Administration, and across K-State through funds for Athletics, the Alumni Association, K-State Libraries, the marching band, K-State Gardens, McCain Auditorium, and the Berney Family Welcome Center.
---
Graham and Woodson counties join districts
In northwest Kansas, Graham County joined Decatur, Norton, and Sheridan counties to expand the Twin Creeks Extension District. In the southeastern corner of the state, Woodson County became part of the Southwind Extension District with Allen, Bourbon, and Neosho counties. Effective July 1, 2018, K-State Research and Extension has 50 counties organized into 17 districts.
The Kansas Extension District Law, passed in 1991, gives local extension councils the opportunity to partner with one or more counties to form a district. Forming a district involves agreements between the local extension councils and county commissioners.
Districting allows local citizens access to the expertise of additional agents. As part of a district team, agents can dedicate more time to a specific program area. At the same time, agents have access to more resources and support as they work together in a larger team.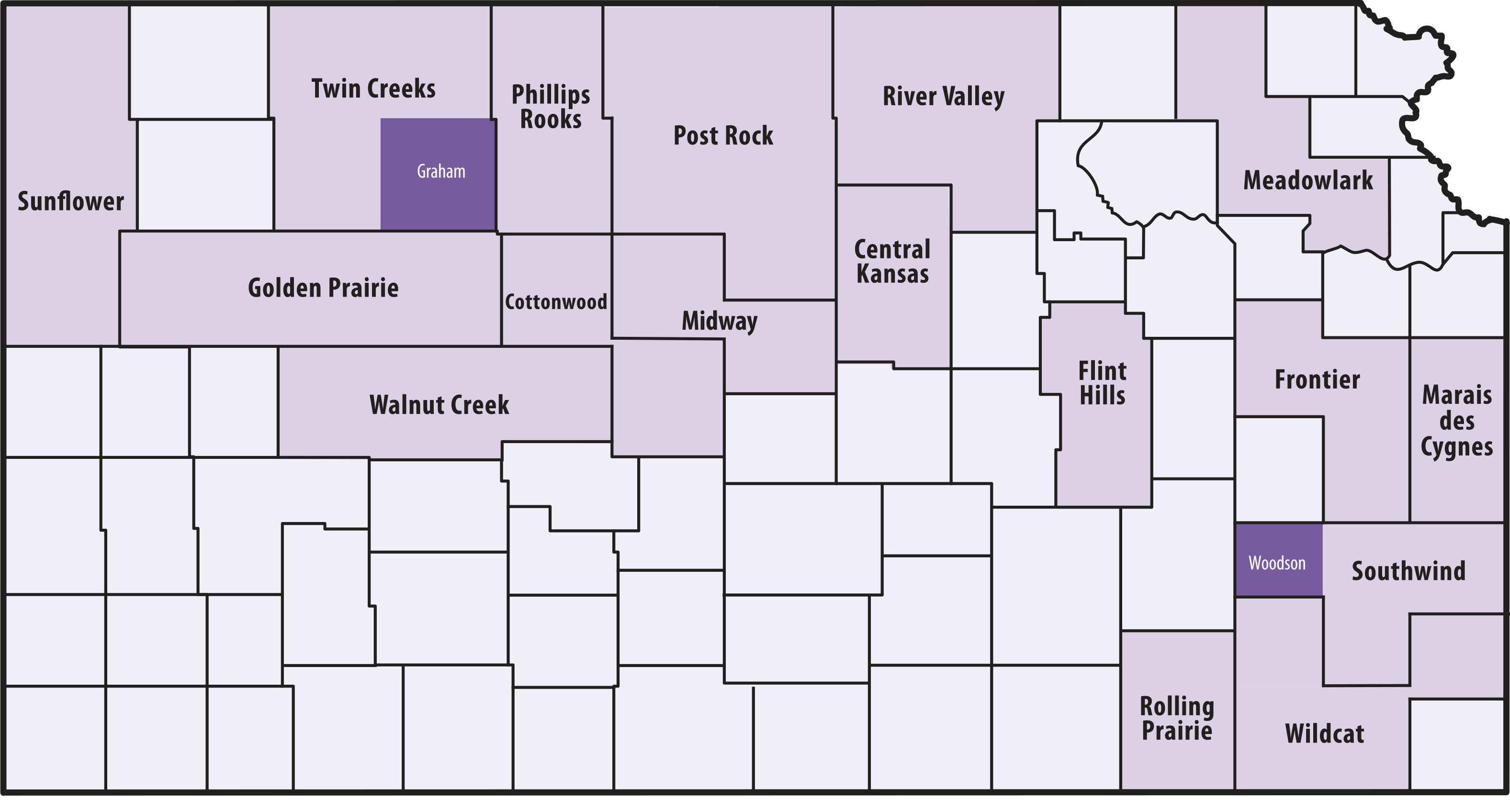 ---
Students rank college life high in Princeton Review
The Kansas State University student experience is among the top in the nation, according to the national student survey published by The Princeton Review.
"The Best 384 Colleges," a survey of more than 137,000 college students, lists Kansas State University students' ranking as No. 3 for great town-gown relations; No. 4 for best quality of life; No. 6 for best athletic facilities; No. 7 for best health services; and No. 8 for happiest students.
The university's postgraduation report showed 95 percent of undergraduates were employed or continuing their education within six months of graduation. In addition, a 2018 study by SmartAsset listed K-State students as garnering the highest starting salaries in Kansas for the fourth year in a row. In 2017, Money magazine named K-State the best tuition value in the state for the second year in a row.
As part of the student comments collected by The Princeton Review, students said the "community is extremely important" at Kansas State University, and K-Staters are "down-to-earth and family-oriented" and "consider success in college a very important aspect of their lives."
The Princeton Review survey asks the students to rank schools in 62 categories. The book identifies the Top 20 schools in each category. The Princeton Review is an education services company.
---
Grant addresses water scarcity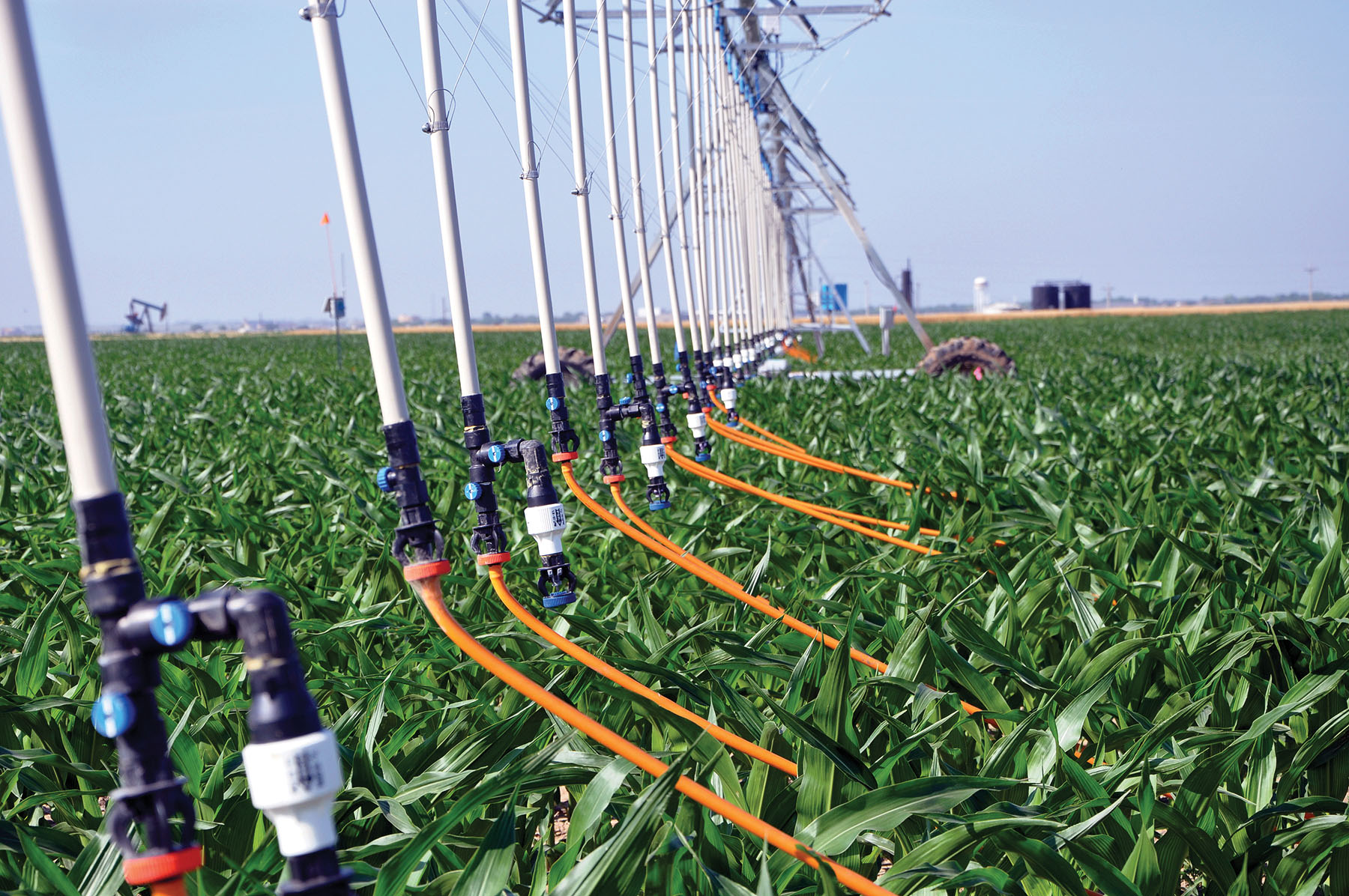 The Foundation for Food and Agriculture Research (FFAR) funded a $5 million grant to launch the Irrigation Innovation Consortium, a collaborative research effort to accelerate the development and adoption of efficient irrigation technologies and practices through public-private partnerships.
K-State, in partnership with four other universities and several industry partners, will match the FFAR grant money for a total initial investment of $10 million to support irrigation technology research and collaboration costs over five years.
"The new Irrigation Innovation Consortium unites top university research talent with industry to promote practical advancements in irrigation technology and water management practices," said Sally Rockey, executive director of FFAR. "We are optimistic that outcomes from this collaborative effort will help producers grow more food with smart water management and strengthen the resilience of our food supply."
---
Detecting emerald ash borer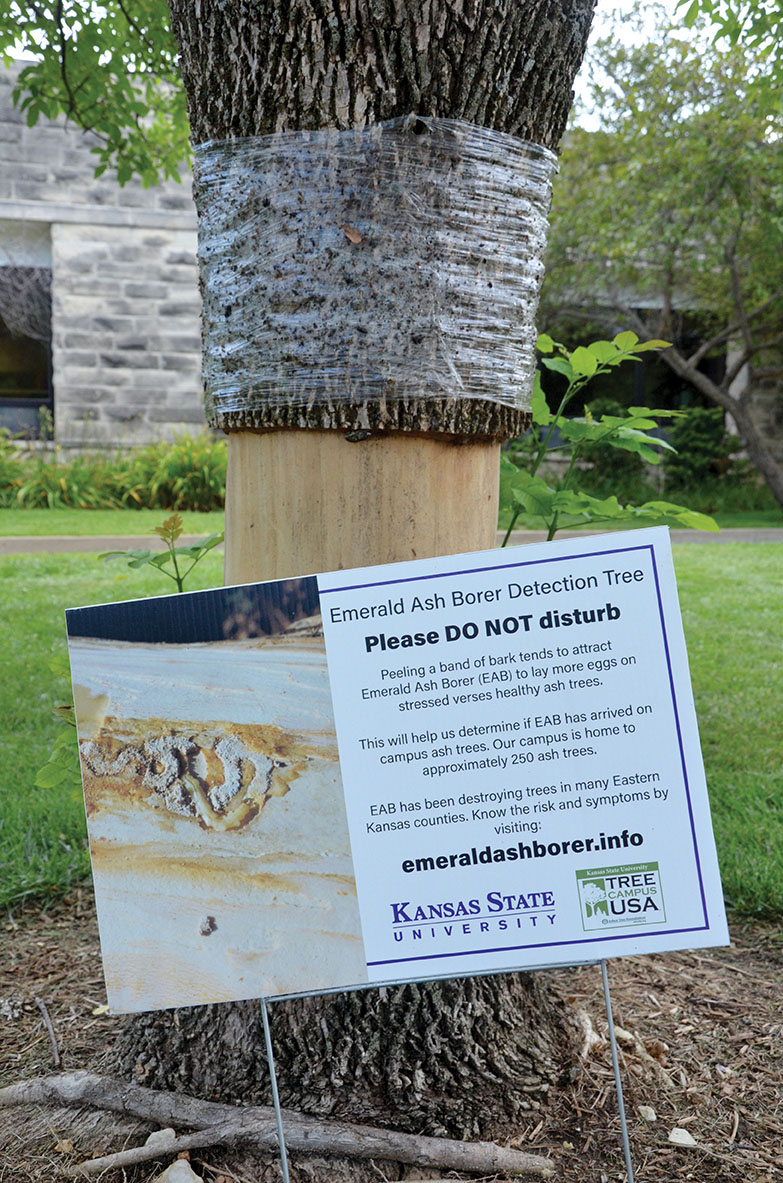 Two ash trees near Dole Hall have been girdled – a ring of bark has been removed. Who would do this and why?
According to Cathie Lavis, professor of landscape management, the K-State Manhattan campus is home to approximately 250 ash trees. The university's Tree Campus USA/Landscape Advisory Committee is preparing for the imminent arrival of the emerald ash borer, or EAB, an invasive species highly destructive to ash trees. The committee includes K-State facilities, K-State Research and Extension and teaching faculty, community arborists, and arboriculture students who have developed a five-year strategic plan.
Studies conducted by Michigan State University and USDA Forest Service suggest that girdled ash trees are an effective detection tool. Adult emerald ash borer are attracted to stressed ash trees and lay more eggs on them.
Girdled trees stand for a growing season, then all the bark is removed to search out larval feeding galleries and emerald ash borer life stages. Although girdling and bark peeling are labor intensive and involve the sacrifice of a live tree, girdled trap trees are a good option for detection of EAB. This will help determine if emerald ash borer have arrived on campus ash trees.
---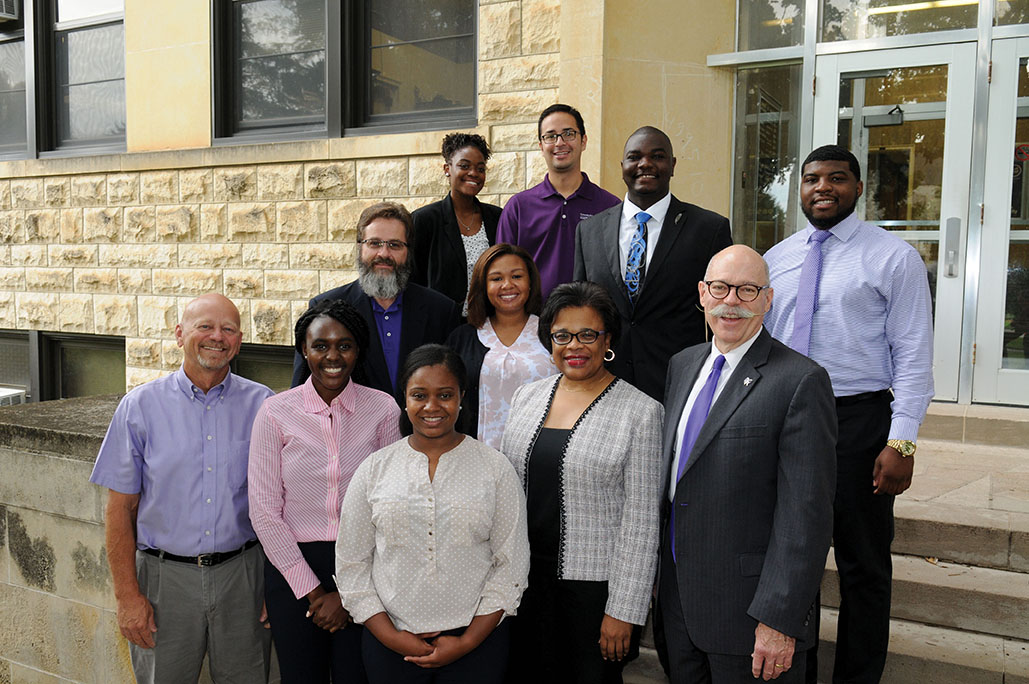 Five students took part in the 13th annual, eight-week K-State Research and Extension Summer Research Fellowship Program. The fellows worked with K-State mentors on research projects then presented findings to faculty. Back row (l-r): Bria Cooper, Prairie View A&M University; John Gonzalez, associate professor of meat science; Raymond Thomas, Prairie View A&M University; Lonnie Hobbs Jr., agricultural economics graduate student. Middle row: Randy Phebus, professor and interim Food Science Institute director; Chelsea Triche, Southern University; Zelia Wiley, assistant dean of diversity; Ernie Minton, interim dean of the College of Agriculture and interim director of K-State Research and Extension. Front row: Scott Beyer, associate professor of poultry nutrition; Kaci Merriwether-Hawkins, Tuskegee University; Victoria Parker, Prairie View A&M University. Wiley and Hobbs coordinate the program. Not pictured: Vincent Amanor-Boadu, professor of agricultural economics.