University bestows highest faculty award to soil scientist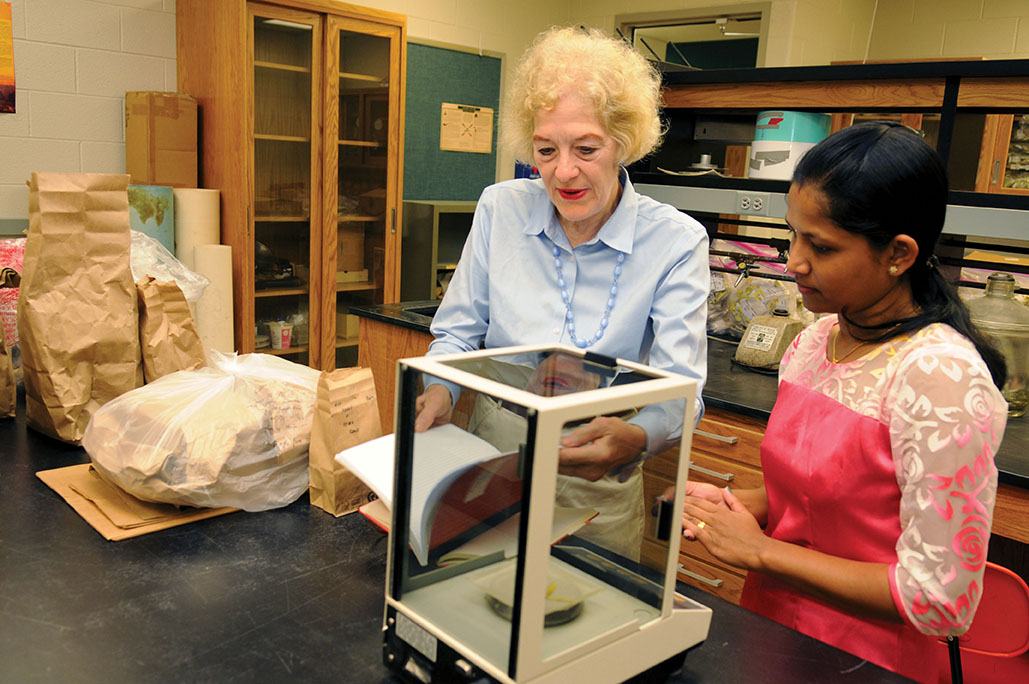 As a world-renowned soil scientist and author of three textbooks, Mary Beth Kirkham indirectly followed the paths of both parents – her soil physicist father and English professor mother.
Kirkham was recently named a 2018 university distinguished professor of agronomy, a lifetime title and the highest honor Kansas State University bestows on its faculty members. She will receive a personalized plaque and medallion at the university's fall 2018 commencement ceremonies.
Research excellence
She joined the Department of Agronomy in 1980 and is now regarded as an international authority on the plant-water relations of winter wheat and the uptake of heavy metals by crops grown on polluted soil. She was the first researcher to document the effects of elevated levels of carbon dioxide on crops grown under semiarid conditions.
"In Kansas, Mary Beth is perhaps best known for the work she and her students have done to elucidate, or explain, the physiological mechanisms responsible for drought resistance in wheat, maize, and sorghum," said Gerard Kluitenberg, K-State professor of agronomy. "These and other contributions have gained her the respect of peers and colleagues, nationally and internationally."
Her research has been supported by multiple organizations including the National Science Foundation, the U.S. departments of Energy and Agriculture, and the U.S. Office of Water Research and Technology.
She has contributed to more than 300 articles in scientific publications and edited four books. She has served on the editorial board for 21 journals, helping other scientists improve their writing skills and have their articles published.
Multiple honors
Kirkham is a fellow of the American Society of Agronomy, the Soil Science Society of America, the American Association for the Advancement of Science, the Crop Science Society of America, and the Royal Meteorological Society. In 2016, she was the first American woman elected an honorary member of the International Union of Soil Sciences and was recognized at the World Congress of Soil Science in August 2018.
Other honors include: Distinguished Alumni Award from the University of Wisconsin-Madison's College of Agricultural and Life Sciences in 2017; Carl Sprengel Agronomic Research Award from the American Society of Agronomy; 2010 Crop Science Research Award; 2013 Irvin E. Youngberg Award in Applied Science, one of the Higuchi-University of Kansas Endowment Research Achievement awards, and the 2010 Dr. Ron and Rae Iman Outstanding Faculty Award for Research from K-State.
"Mary Beth Kirkham is an outstanding example of dedication, service, and commitment to the disciplines of agronomy, crop science, and soil science," said Ellen Bergfeld, CEO of the Alliance of Crop, Soil, and Environmental Science Societies.