Where are they now?
With 16 undergraduate majors, 15 minors, five certificates and one undecided program in general agriculture, a degree from the college offers numerous career paths. A few alumni share how K-State experiences influenced their choices and opened doors to careers.
---
Drew Ladd, Lenexa, Kansas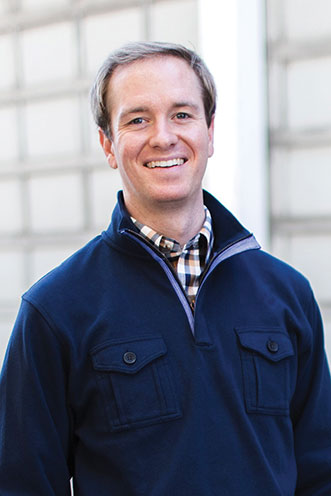 Director of Continuous Improvement, Flowers Foods
B.S. 2012, Bakery Science and Management
K-State experiences: "Don't be afraid to challenge yourself. Take the time to listen and learn from those who have been in the industry for a long time. Invest in relationships and don't be afraid to ask for help." Drew completed three internships and attended the American Society of Baking Conference as a member of the Bakery Science Club.
Current occupation: "I reached out to Flowers Foods for a full-time job because I had interned with them and knew they were a growing company." As director of continuous improvement, he travels to different Flowers bakeries across the country to implement continuous improvement programs.
---
Catrina Smith, Madrid, Spain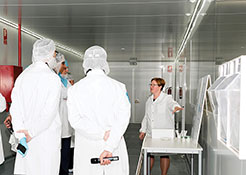 Director, Research and Development, Schreiber Foods Europe
B.S. 2006, Food Science and Industry
K-State experiences: "I was a member of the Pride of Wildcat Land Marching Band, Basketball Cat Band, and Volleyball Band as well as participating in Food Science Club as Ag Council representative and president. I also worked in the Call Hall dairy, learning hands-on how to package milk and ice cream, and in the Value-Added Foods Lab testing foods for Kansas companies. When I started my full-time position with Schreiber Foods, I found that the curriculum and experiences at K-State prepared me for the technical and leadership challenges I faced in my first months on the job. A degree in agriculture is applied, and you can't just read about it in a book. The facilities and staff at K-State allowed us to see, on a small scale, what we would later face in the industry."
Current occupation: "My work in the dairy industry has taken me all over the world. I now live in Spain and travel around Europe working in R&D. We develop new cheese, yogurt, and dessert products for customers throughout the world, and I am lucky enough to be a part of that process. Nothing is better than going into a store or restaurant and seeing something you had a hand in creating on the shelf or menu. The feeling is even better when you realize that your friends and family and people you've never even met are enjoying those products."
---
Jill Casten, Manhattan, Kansas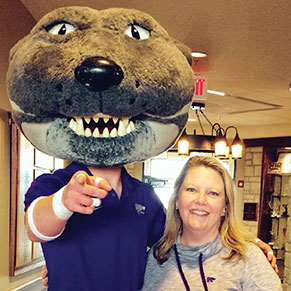 Senior Director, Training and Education, Kansas Farm Bureau
B.S. 2002, Agricultural Economics
K-State experiences: Jill interned with the American Soybean Association, Pioneer Hi-Bred, and the National FFA Organization. She enjoyed taking courses in agricultural finance. "It's not really an exciting topic, but I loved working with formulas that applied to real-life decisions."
Current occupation: "I get to work for farmers and ranchers across Kansas. I knew I wouldn't be pursuing production agriculture as a full-time career, so it brings me such fulfillment to know that I can help support, educate, and develop leaders for agriculture and our rural communities by working for Farm Bureau."
---
Matthew McKernan, Wichita, Kansas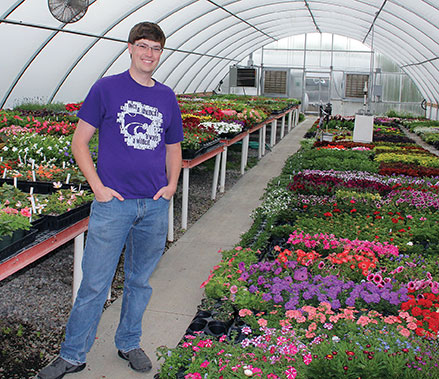 K-State Research and Extension–Sedgwick County Horticulture Agent
B.S. 2015, Horticulture
K-State experiences: "I really enjoyed the opportunity for hands-on labs. Between landscape maintenance, landscape contracting, and irrigation labs, I had lots of great opportunities to apply what I was learning in the classroom, and make my education better prepare me for the professional world beyond K-State."
Current occupation: Matthew provides public education related to trees, shrubs, flowers, and turfgrass. "This provides me a unique opportunity to impact my local community, and I enjoy being able to learn something new about plants on a daily basis! From giving public presentations and seminars, to training close to 300 Sedgwick County Extension Master Gardeners, every day at work is different." Last year the volunteers contributed over 19,452 volunteer hours, attended over 5,926 hours of advanced training, and had contact with over 85,480 community members through special events, educational programs, and the garden hotline. "Working with the volunteers is the highlight of my job every day. They are an incredible group of people who multiply my impact in the community in immeasurable ways."
---
Jessica Rilinger, Seneca, Kansas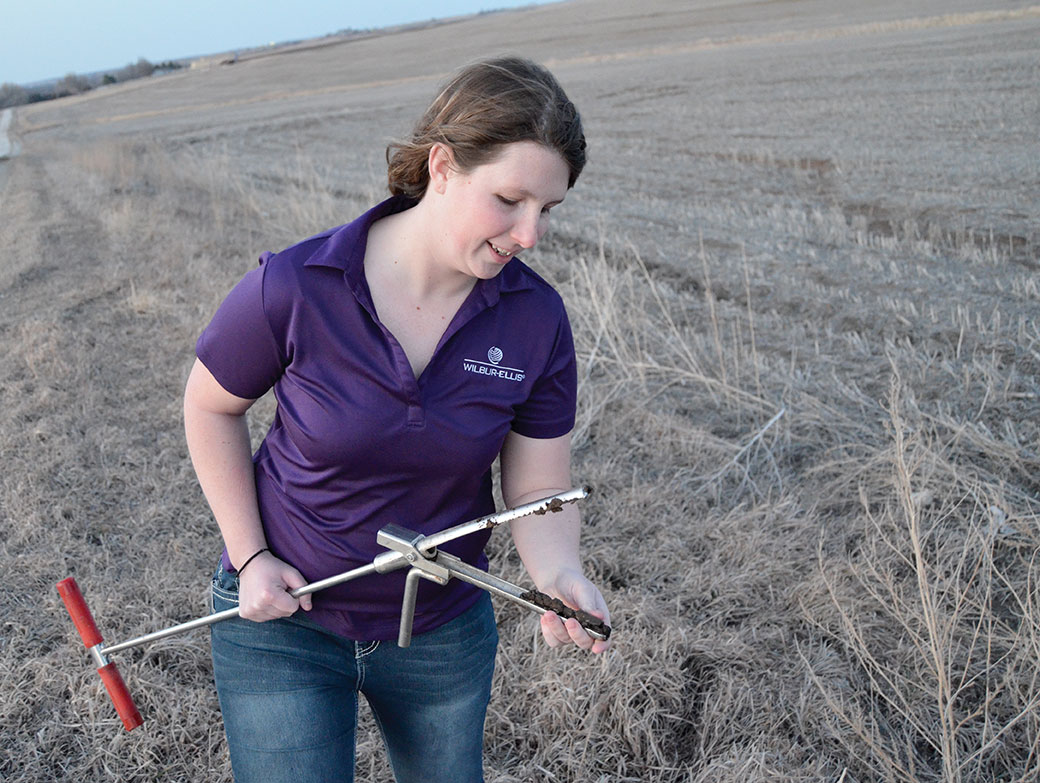 Sales Agronomist, Wilbur-Ellis, Wathena, Kansas
B.S. 2016, Agronomy
K-State experiences: "I served as Wheat State Agronomy Club president and treasurer, competed on a champion international crops judging team and the weeds judging team, helped build a national champion forage judging team, and completed two undergraduate weed science research projects. My classes gave me a foundation of technical knowledge, and the extracurricular activities gave me leadership skills and hands-on experiences. The combination prepared me for my career. "
Current occupation: "I interned with Wilbur-Ellis Company, and they reached out to me for a full-time position. As a sales agronomist, I partner with farmers to find products that fit their farming practices and help achieve maximum yield while maintaining profitability. I determine fertilizer recommendations (flat rate and variable rate), find the seed varieties and hybrids that fit each field, decide on herbicides for weed control, and provide scouting updates to identify problems in the field. Although I am a sales agronomist, I serve in leadership roles including Integra Seed Team Lead and Central Midwest Intern Team Lead."
---
Kara Schwarzkopf, Springdale, Arkansas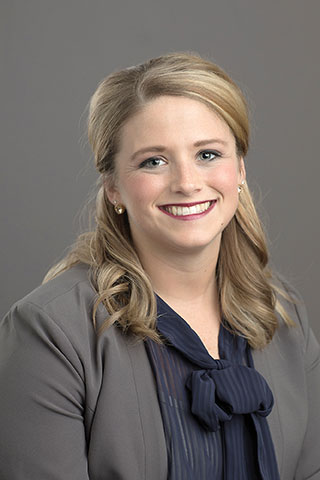 Food Safety, Quality and Regulatory Superintendent, Cargill Protein Group
B.S. 2014, Animal Sciences and Industry, Minor in Food Science
K-State experiences: As an out-of-state student, Kara was eager to meet other students and build her K-State community through the College of Agriculture Ambassadors, Block and Bridle, and Collegiate Cattlewomen. She says choosing K-State agriculture and being involved within the college were two of the best decisions she made toward her career goals.
Current occupation: Kara built her relationship with Cargill during one of her summer internships. Shortly after the internship ended, Cargill called with a full-time offer. Within six months, Kara applied for a food safety, quality, and regulatory split supervisor role. "I was interested in this role because of my science background and the opportunity for management experience at an early point in my career."
---
Jesse Blasi, Pratt, Kansas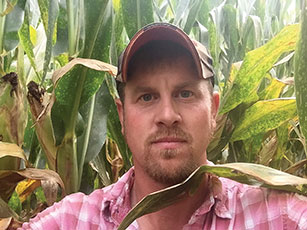 Farmer, Certified Seed Business Owner
B.S. 2004, Agricultural Technology Management
K-State experiences: "Agricultural technology management was the perfect avenue for me. The hands-on learning and applied engineering is a great combination for someone going back to the family farm. The classes explain things your dad never talked about — how things work and the math involved. The ATM major is offered through the College of Agriculture, but many of the classes are in the College of Engineering. My classmates and I were a tight-knit group. We stay connected and still bounce ideas off each other."
Current occupation: "My dad and I have separate farming operations plus the certified seed business. People often say, 'You probably never use what you learned in college.' I respond that I probably use some skill from my K-State education every day. Things like the ability to take a mechanical problem and put numbers to it to find an answer and ways to streamline an event or some project you want to do on the farm."
---
Jacob Lang, Emporia, Kansas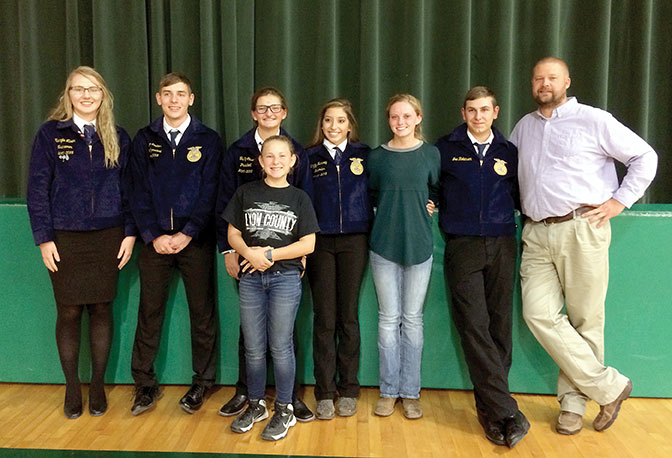 Agricultural Education Teacher, Northern Heights High School
B.S. 2003, Agricultural Education
K-State experiences: "When I graduated high school, I knew I wanted to be involved in agriculture but going back to the family farm was not an option. As an officer in the Agricultural Education Club, I was able to attend the National FFA Convention. This experience reaffirmed my career choice. K-State Ag Ed was the perfect choice for me to continue my life in agriculture and influence the next generation of Kansas agriculturists. The K-State experience was truly amazing and helped me build the skills necessary to be a successful teacher today."
Current occupation: "I am in my third year teaching at Northern Heights High School and my 15th year as an ag teacher. We started the Agricultural Education and FFA program at Northern Heights three years ago. It has been a remarkable experience connecting the youth interested in agriculture with their futures. One of the greatest parts of my job is when a student tells me they plan to pursue a career in agriculture because of what they learn in my classes."