Arrival Information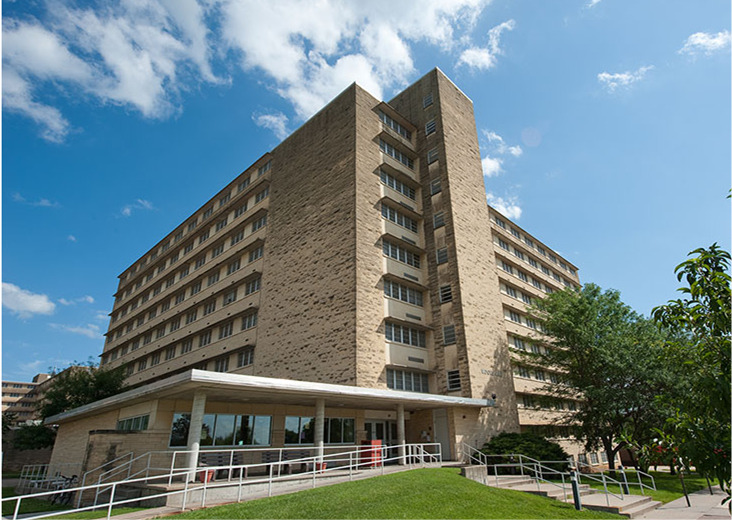 When you arrive, you should first go to your housing accommodations.

If you will be living on campus in Salina, please make arrangements in advance to determine where to check-in.If you will be living on campus in Manhattan, you should go to Moore Hall to check-in and get your room assignment. Moore Hall is just north of the intersection of Claflin Road and North Manhattan Ave (Campus Map: http://www.k-state.edu/maps/)(Pictured to the right).

If you will be living off-campus, you must make arrangements with your landlord regarding a meeting time and location.
Check-In Procedures
U.S. Citizenship and Immigration Services (USCIS) regulations require that you check in with International Student and Scholar Services (ISSS) upon your arrival to Kansas State University. The ISSS is located at the corner of Mid-Campus and Claflin Drive (Campus Map: http://www.k-state.edu/maps/)(Pictured Below)

It is very important that you go to the ISSS to check in so that they know you have arrived on campus. Please go to the office during designated check-in times, and be sure to bring ALL immigration documents with you. These documents include your passport, I-94 card and I-20 or DS-2019.
Once you arrive at the office to check-in, they will make copies of your immigration documents and review the student check-in list with you. This check-list includes information on obtaining your student I.D. card, English Language Program testing, and information about TB testing, as well as other important information and is an important part of our check-in process.