Engagement in action
Engagement is core to Kansas State University's value and identity as a public research land-grant university. Integrating engagement with research and education is part of the university's plan to become a Top 50 public research university by 2025.
Measuring Engagement
Every two years, the Center for Engagement and Community Development conducts an online survey of faculty and academic staff regarding their scholarly outreach and engagement was developed. The data collected through this Engagement Benchmarking Tool (EBT) (pdf) demonstrates the university's collective commitment of time, scholarly resources and research discoveries for the direct benefit of citizens, communities and organizations in Kansas and communities worldwide.
Several key findings from the most recent EBT report are below.
76.63
University FTE dedicated to engaged work.
$6,244,042
Value of salary investment by faculty and academic staff in addressing issues of public concern.
9,153
Students enrolled in service-learning classes.

143
Engaged work projects with statewide reach and impact.
$19,275,503
Total dollars awarded in engaged extramural funding.
274
Faculty and staff reporting at least one engaged project.
Faculty Engagement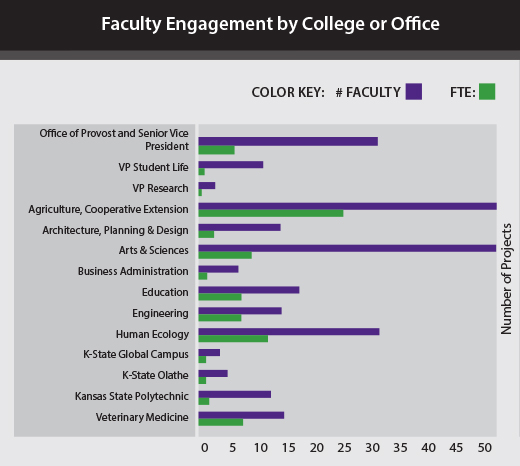 Engagement Projects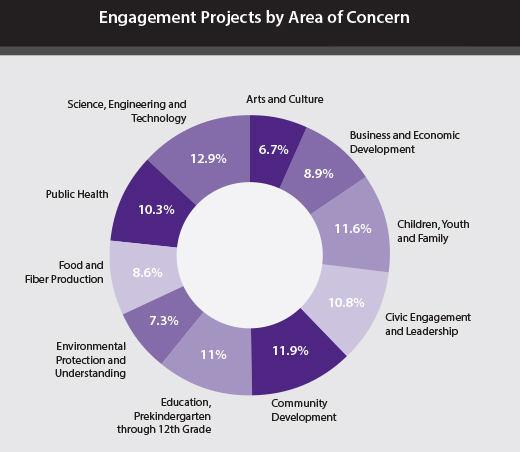 Modes of Faculty Engagement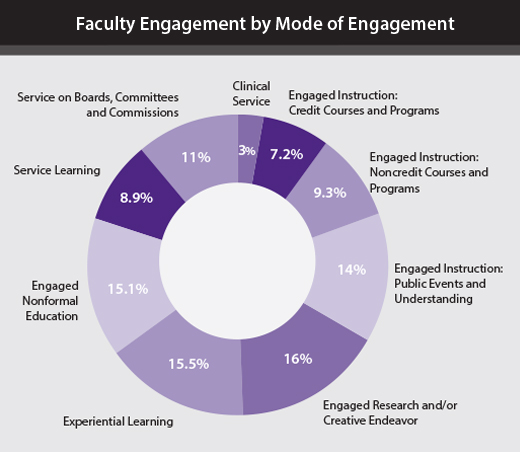 Engagement Projects by County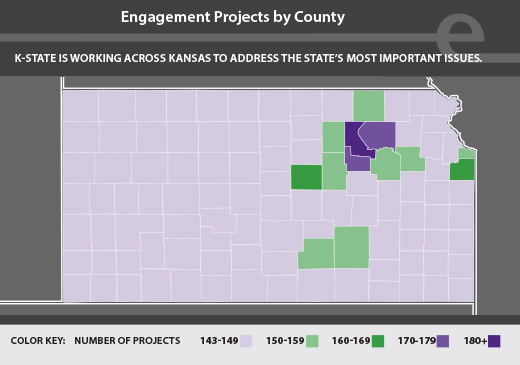 Service-Learning Projects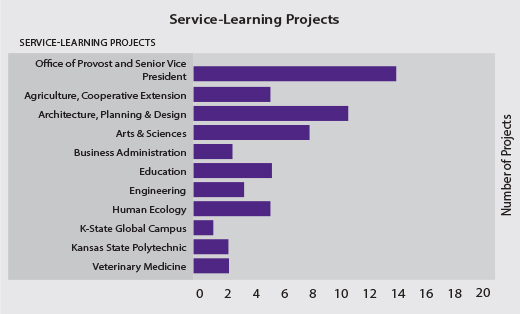 Engaged Extramural Funding

Opportunities in Service Learning and Community Service for Students
Community Development