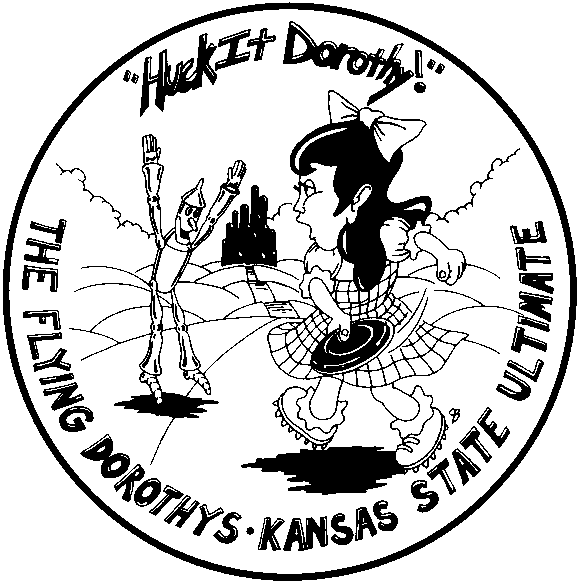 The Flying Dorothys -- Kansas State Ultimate
Spring 2000 Ultimate Practice Schedule for the Flying Dorothys:

Tuesdays: 5:30pm Thursdays: 5:30pm Sundays: 2:30pm

Tues/Thurs practices are at the "President's" field (on the east side of campus, along N. Manhattan Ave.)
Sunday practices are at the northwest corner of the City Park (11th & Fremont)

Practices last around 2 hours, bring a light and a dark shirt!
Manhattan Ultimate Summer League 1999!


Summer League 1998 Results


New to the sport of Ultimate?


A downloadable version of A Player's Guide to Ultimate,
is available here.
(note: the file is approximately 400k and you will need Adobe Acrobat Reader to view or print it.)

Or check out the online version of the Guide here.

For more Flying Dorothys info, contact Todd Goodman (paradoxgraphics@swbell.net)
Or send mail to the whole team: ksuultimate-l@ksu.edu



If you are interested in playing Disc Golf in Manhattan, visit the Manhattan Disc Golf Club site.
These pages last updated: 2/29/00