Presentations, Workshops, and Teaching Retreats
Visit the links to the left to check out information, photos, and video from our teaching retreats and workshops. Scroll down to view information about past presentations related to teaching and learning.
Visit our Events page for more! (SPOTLIGHT K-State, Faculty Over 50, Year of the Brain, Kansas Day, etc.)
2012 Presentations

November 8, 2012
Hint Fiction and Vivid Grammar: Quick and Easy Ways to Jump-Start Writing
3:00-4:00pm / Hale Library, Hemisphere Room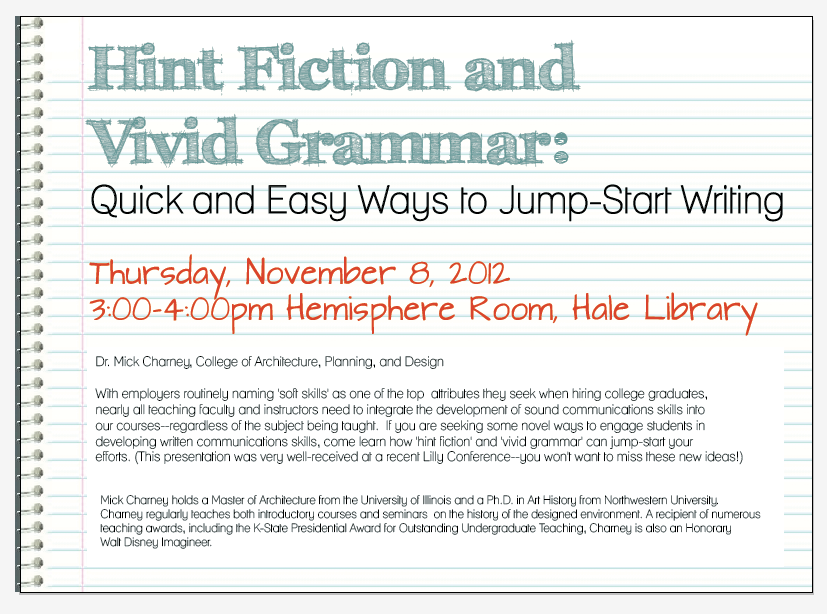 September 20, 2012
The Art and Science of Teaching with Bryce H. Lane
Little Theater / Student Union . 3:00-4:00pm (Q&A to follow)
---

August 23, 2012
Diana Laufenberg (as seen on TEDTalks)
Leadership Studies Bldg, Town Hall . 3:30-4:30pm
Diana's Wordpress Blog, "Living the Dream"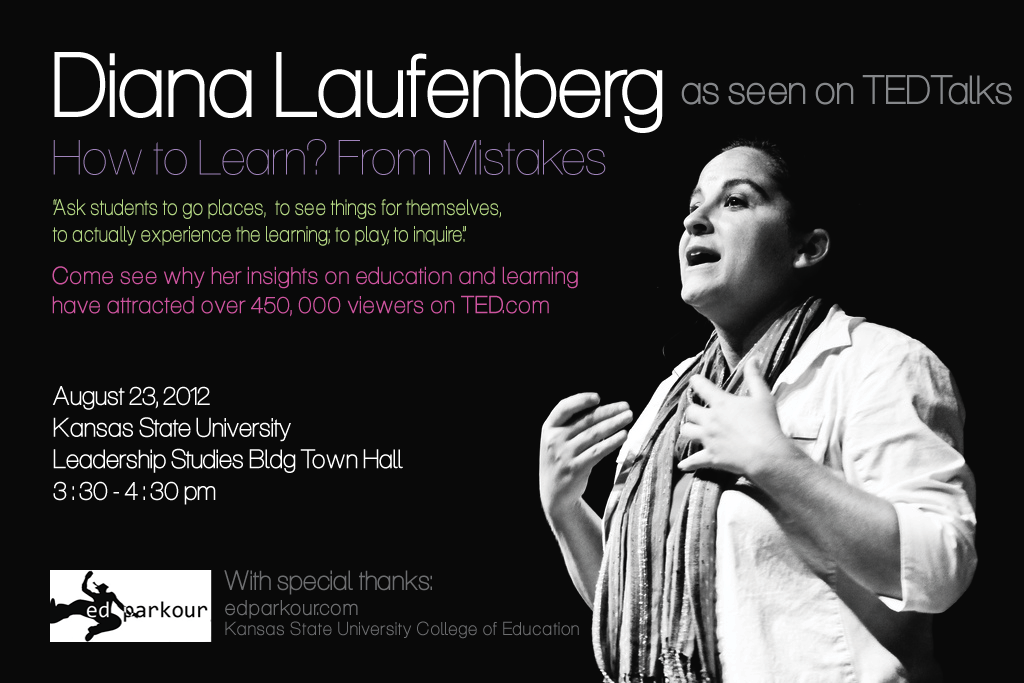 ---
2011 Presentations

Sara K. Kearns
When technology made literacy social: Exploring new literacies in the Twitter era Prezi
Marilla Svinicki
Teach Me: I dare you! Change student attitudes about who is responsible for learning Video
Maryellen Weimer
Grades, assessment, and a focus on learning Video
---
2010 Presentations
Sir Ken Robinson
The Element: How finding your passion changes everything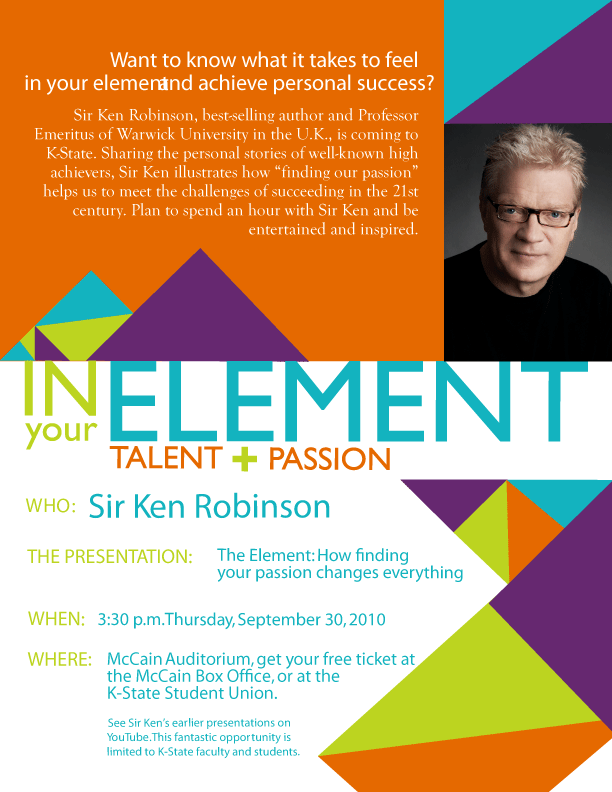 Contact the Center to check out a DVD to view Sir Ken Robinson's presentation
---
Michael Wesch
A Portal to New Media Literacy: Engaging new technologies to engage students Video(Windows Media Player)