Undergraduate Degrees in Statistics
Bachelor of Arts and Bachelor of Science Degrees
Students who major in statistics may seek a Bachelor of Arts degree or a Bachelor of Science degree by satisfying the general requirements of that degree and by completing the following: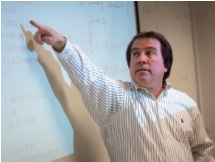 MATH 220 Analytic Geometry and Calculus I (4 hours)
MATH 221 Analytic Geometry and Calculus II (4 hours)
MATH 222 Analytic Geometry and Calculus III (4 hours)
One of: CIS 200 Fundamentals of Software Design (4 hours) or CIS 111Fundamentals of Computer Programming (3 hours)
ENGL 516 Written Communication for the Sciences (3 hours)
STAT 341 or 351 (3 hours) (Note: STAT courses at the 400 level or higher may replace either or both of the 300-level STAT courses.)
STAT 510 >Introductory Probability and Statistics I (3 hours)
STAT 511 Introductory Probability and Statistics II (3 hours)
STAT 705 Regression and Analysis of Variance (3 hours)
One additional STAT course at 700 level (3 hours)
Upper-division quantitative electives to give a total of 46 credit hours. Courses must be at the 400 level or above, and may include IMSE 541, math, computer science, statistics, or course in other area with substantial quantitative content. Note that STAT courses at the 400 level or higher may replace either or both of the 300 level STAT courses.
A minimum of 2.0 GPA in STAT courses taken as part of the major is required for graduation.
Additional information about undergraduate degrees in Statistics is available in K-State's Undergraduate Catalog.
Statistics minor
Students interested in quantitative methods to complement their major area of study may select a minor in statistics. The requirements are:
STAT 705
Six additional hours that require statistics as a prerequisite. Courses may be statistics courses or quantitative courses from another department containing substantial statistical content. These courses should be pre-approved by the Department of Statistics.
If you are interested in declaring a minor in Statistics, please complete the online form and someone from the Statistics department will contact you.
Dual majors and dual degrees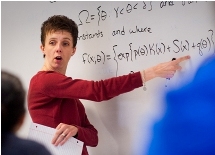 Students may major in statistics and another discipline within the College of Arts and Sciences. The degree requirements of both departments must be met. For instance, it is possible to complete a dual statistics-mathematics degree in four years.
Students may obtain a dual degree in statistics and a field in another college such as business administration or engineering. The degree requirements of both colleges must be met and a minimum of 120 hours must be completed. Students who choose this option should complete the calculus sequence by the end of the sophomore year.