Developing Indicators for Sustainable Intensification
Lead Institutions:University of Florida and Michigan State University
Award Amount: $325,928
Focus Countries: Ethiopia and Tanzania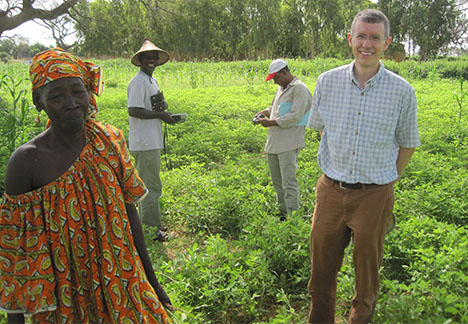 Principal Researchers: Cheryl Palm (cpalm@ufl.edu), Sieg Snapp (snapp@msu.edu), Philip Grabowski (grabow21@msu.edu), Mark Musumba (mmusumba@ufl.edu)
Summary: The goal of this project is to develop and recommend indicators and metrics for the Sustainable Intensification (SI) of agriculture within a framework of domains using three scales: field level, farm or household level and landscape level. This project will evaluate SI indicators and metrics, assess robustness and sensitivity of indicators, conduct data gap analysis by various groups involved in the SI indicator work, refine the SI indicators and metrics for their usefulness and develop a further framework for understanding and optimizing SI trade-offs for presentation to stakeholders. The project will continue some of the work put forth by Africa RISING.
2017 Progress Updates
In March 2017, a draft of the SI assessment framework methods manual was completed. Prior to completion of the draft, input on the indicators was obtained from a wide range of scientists through a SI indicator meeting that took place at Michigan State University in December 2017.
Trainings on the implementation of the SI assessment framework for Africa RISING scientists took place in East/Southern Africa (October 2016). Initial training of SIIL subawardees took place at the annual meeting in January 2017. A complete comprehensive training of PI and Co-PI of SIIL sub-awards in Cambodia, Senegal and Burkina Faso occurred in April.