Evaluation of the Relationship Between Sustainably Intensified Production Systems and Nutritional Outcomes (SIPS-NO)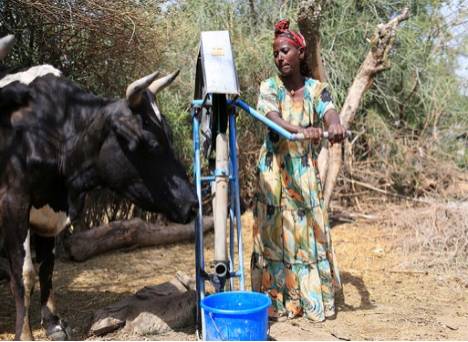 Summary: The project will evaluate the implications of sustainable intensification of crop and livestock production systems (SIPS) on human nutrition in northern Ethiopia. The existing infrastructure and ongoing research and development of the Innovation Lab for Small Scale Irrigation (ILSSI) in the Lake Tana basin of Northern Ethiopia will be used as a platform to efficiently conduct research to evaluate SIPS for crop and livestock production and their environmental, economic and nutritional consequences. There are three goals for this project:
To provide an increased and more stable income for smallholder farmers

To improve the capacity for these farmers to improve the status of nutrition, especially for women and children

To increase t

he sustainable use of natural resources and offer the possibility of enhanced long-term improvement in agroecological health.
In addition to monitoring ongoing ILSSI projects and extending them to SIPS-NO products, new projects involving livestock-fodder and kitchen-garden systems will be specifically directed to SIIL objectives. The results of these interventions will provide input to the Integrated Decision Support System (IDSS), adapting its application from small-scale irrigation to sustainably intensive production system assessment. The IDSS will be used for the systems analysis of the consequence of intensified production systems at the Lake Tana sites and will further develop the modeling framework for future application in other sites in Ethiopia and other SIIL countries.
2017 Progress Updates
Field studies under the ASMC have been initiated, and Bahir Dar University has been contracted by Texas A&M University to collect data from the studies. IFPRI is also positioned to collect nutritional data in the latter half of FY 2017 through household surveys.
The collected data will be analyzed by Texas A&M's Integrated Decision Support System (IDSS). While awaiting data from the field studies and surveys, work has been done to extend the FARMSIM analysis to include a more comprehensive nutritional component.