Founding Partners
The Center for Risk Management Education and Research was made possible by the generous support of its founding industry partners, whose dedication and involvement in Center activities and goals is imperative to serving the risk management industry and community to the fullest extent. We are forever grateful for your contributions.
Endowment Partners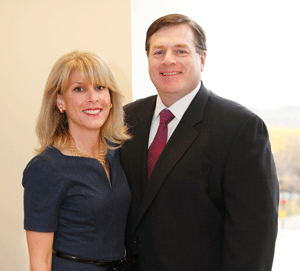 Greg and Mamie Case
Providing opportunities for K-State students and helping them develop into tomorrow's leaders are goals of Greg and Mamie Case, Winnetka, Illinois. They've donated more than $1 million to K-State's Center for Risk Management Education and Research (CRMER) to create the Greg and Mamie Case Integrated Risk Management Endowment.
Executive Partners
Supporting Partners
Richard and Sarah Porter
Renee McReynolds Laird - McReynolds Family Agricultural Scholarship
Beachner Grain, Inc.
Patrons
Cattle Empire
Certified Angus Beef, LLC.
Elanco
Austin and Emilie Fink
Henry and Claire Hilscher
Joe and Lacee Kovanda
C W Longinaker Family Trust
Paragon Ag Advisors, LLC.
The Wise Company, Inc.
Ted and Karen Schroeder
---