Job opportunities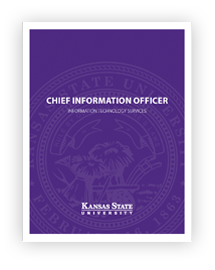 The Chief Information Officer, or CIO, serves as the university's senior information technology executive and leads and manages Information Technology Services, or ITS, the university's enterprise IT organization.
The search committee will accept applications and nominations until July 7, 2017. The committee will begin identifying candidates to interview on July 10, 2017 and initial interviews will take place between July 26-28, 2017.
View position and application process.
View the Chief Information Officer Position Profile (pdf).
View the university strategic plan.