Seaton Complex Revitalization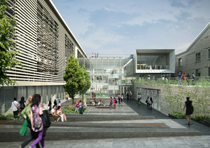 The College of Architecture, Planning and Design programs consistently rank in the Top 10 nationally and enrollment continues to grow. However, the historic Seaton Hall building, where the college is located, needs a 21st-century update to continue to providing top-quality education.
The original east wing of Seaton Hall was constructed more than 100 years ago. Kansas State University is now working on a Seaton Complex Revitalization. This will enhance the physical learning environment to meet the needs and expectations of students, faculty and alumni well into the future.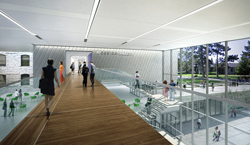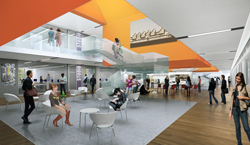 The revitalized complex will feature:
Seven new studios
A new secure art gallery
A new 300-seat auditorium with retractable seating
An outdoor, recessed amphitheater
Additional office space for administration and student services
An atrium lobby with creative common space
More energy efficiency, aesthetic appeal and collaborating space in Seaton Hall East