Memorial Stadium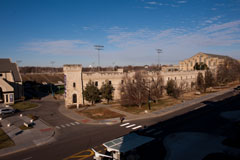 One of the most notable, historic landmarks to Kansas State University students, faculty and alumni is Memorial Stadium. Completed in 1924, it was the home of the Aggies and then the Wildcats, a place where thousands cheered on their beloved school.
As the university moves toward the future, so does this historic location. Both East and West Memorial Stadium will undergo renovations to bring this memorable building back to life. The first phase of the renovation is moving the Purple Masque Theatre from its current home on the east side of the stadium to the west side.
The Purple Masque Theatre, part of the School of Music, Theatre, and Dance is currently used for drama therapy, workshops, playwrights' stage, acting recitals, scene rehearsals, Ebony Theatre performances and final scenes for the Principles of Directing course.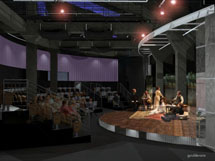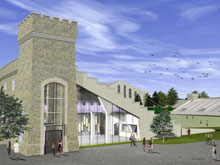 Relocating the theatre will cost approximately $6 million, which will come from university funds. The project is expected to be complete summer 2014. The theatre's relocation will make space for the second part of the renovation, a new university Welcome Center in East Stadium.