College of Engineering Renovation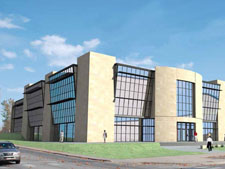 The College of Engineering at Kansas State University is an award-winning program and is the highest-ranked engineering graduate program in Kansas in U.S. News & World Report's 2014 Best Graduates Schools. Because of these achievements, the college is receiving unprecedented growth in enrollment.
That boost in enrollment has created a growing need for more space and more specialized laboratories. Durland Hall, on the south end of the engineering complex, is about to go through Phase IV of renovations, adding a new $40 million wing to the complex.
The new wing will set the standard for learning, outreach, research innovation and excellence. It will house the department of computer and information sciences, the department of electrical and computer engineering and will contain student project spaces for our nationally competitive design teams. It will also include state-of-the-art classrooms, multimedia conference rooms and specialized laboratories and equipment.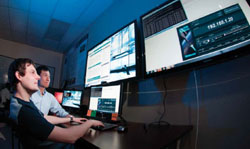 Previous renovation phases included updates to the safety standards of the chemical engineering laboratories. Construction on Phase IV is expected to begin in fall of 2013.