Chester E. Peters Recreation Complex Addition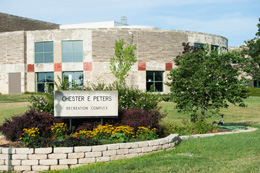 The Chester E. Peters Recreation Complex has received a few renovations since it opened in 1980, but the recent addition has made this Rec Complex unlike any other in the Big 12 Conference.
As Kansas State University's enrollment continues to increase annually, the number of students using the recreation facility also grows. The student body voted in 2007 to approve a $23 million expansion, with the money being provided by increased student privilege fees. Construction on the renovations began in August 2010.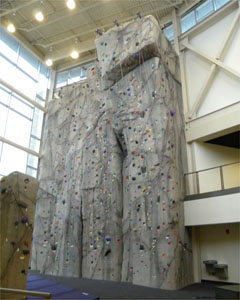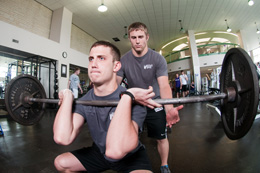 The new rec facilities are now being used by students and the expansion will be complete summer 2013.
The new addition includes:
• Cardio and weight room space
• Running track extended to 1/5 mile
• Multi-activity gym
• 40-ft indoor rock climbing wall and bouldering rock
• Mind/body, spinning/BOSU exercise rooms
• Relaxation lounges
• Additional south entrance with student parking
• Personal training studio