Justin Hall Addition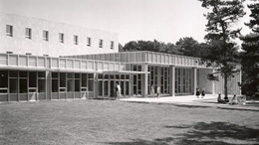 In 1959, when Kansas State College became Kansas State University, the School of Home Economics moved into Justin Hall, anew 102,004 square foot building. At the time, about 600 students were enrolled in the school and 117 different classes were offered. More than 50 years later, enrollment in what is now called the College of Human Ecology has quadrupled to 2,500 students with 426 different classes.
To meet the needs of the growing number of students and faculty, Justin Hall received a $5.22 million addition. The 16,000 square foot addition includes new space for classrooms, research and study areas. The entire project was funded through private gifts.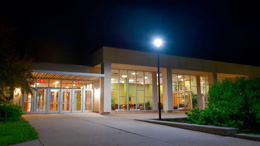 The groundbreaking for the Justin Hall addition was held Oct. 8, 2010. The building and landscaping were finished in August 2012, and students began using the new classrooms and study areas on the first day of classes of the fall 2012 semester.