Completed Construction Projects
Kansas State University is celebrating its 150th birthday, but with that rich tradition of land-grant education comes buildings and facilities that have been around since 1863. As the university looks toward the next 150 years and the goal of becoming a Top 50 public research university by 2025, the campuses are undergoing renovations and additions to enhance the buildings' capabilities.
Thanks to the generous gifts from donors and monetary commitment from students, Kansas State University has already improved some academic and athletic facilities.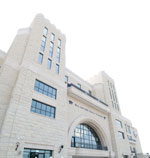 The West Stadium Center at Bill Snyder Family Stadium, where the Wildcats now play football, has a new look. The addition includes new concessions, a fan store and a hall of honor, among other things. The West Stadium Center opened with the 2013 football season.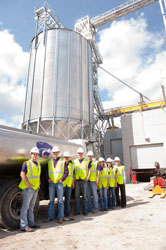 The O.H. Kruse Feed Technology Innovation Center is a world-class new feed mill that will broaden educational opportunities. The feed mill will address the urgent needs of the livestock feed industry. It officially opened in October 2013.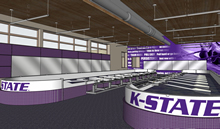 The Intercollegiate Rowing Center is a new training facility for the Wildcat rowing program that holds two 2,800-gallon vessels for rowers to practice technique.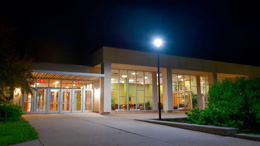 Justin Hall, home to the College of Human Ecology, received a 16,000 square foot addition to accommodate the growing number of students. The new addition includes space for classrooms, research and study areas.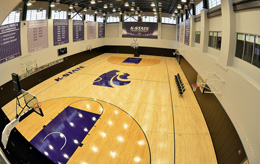 In August 2012 construction was completed on the new basketball training facility. As the central headquarters for the Kansas State men's and women's basketball teams, this facility includes practice courts, offices, a weight room and a film room.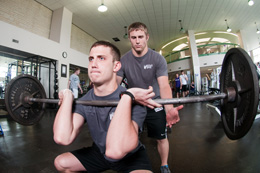 The Chester E. Peters Recreation Complex received a $23 million renovation. The new rec facilities now include more workout space, a 40-foot indoor rock climbing wall and relaxation lounges.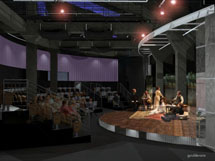 The Purple Masque Theatre, originally on the east side of Memorial Stadium, was relocated to the west side to make room for the university's new Welcome Center, which is still under construction. The new theatre is part of the School of Music, Theatre, and Dance and is used for drama therapy, workshops, playwrights' stage, acting recitals, scene rehearsals, Ebony Theatre performances and final scenes for the Principles of Directing course. It was completed in early 2015.