Bhadriraju Subramanyam
University distinguished professor
Don Wilbur Sr. professor of postharvest protection in the grain science and industry department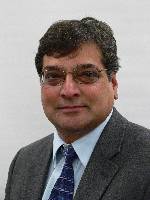 Bhadriraju Subramanyam is recognized internationally for his expertise in applying integrated pest management programs to protect dry, durable commodities and their products from the farm to the fork.
Subramanyam conducts research, education and technology transfer programs in the management of insect pests associated with stored raw grains, food/feed processing facilities, warehouses and retail environments using alternatives to pesticides. Subramanyam joined the university's grain science and industry department in 1999. Since joining the university, he has published 69 peer-reviewed research papers and four books and has given 151 invited oral presentations. His research has garnered more than $19 million in grants.
He received the 2004 U.S. Environmental Protection Agency's Stratospheric Ozone Protection Award, the 2012 Award of Excellence in Integrated Pest Management Research from the Entomological Society of America Foundation, the2012 Andersons Cereals and Oilseeds Award of Excellence in recognition of outstanding research accomplishments and the 2013 Commerce Bank Distinguished Graduate Faculty Award.
Subramanyam received his doctorate and master's degrees in entomology from the University of Minnesota and his bachelor's degree from Andhra Pradesh Agricultural University in India.
He can be reached at 785-532-4092 or sbhadrir@k-state.edu.