Charles Rankin
Professor of educational leadership
Director, Midwest Equity Assistance Center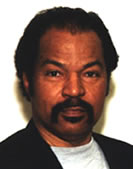 Charles I. Rankin has extensive national and international experience in the area of school desegregation and multicultural education.
Rankin is professor of educational leadership and director of the Midwest Equity Assistance Center. As director, Rankin has helped the center secure nearly $35 million in federal grants to provide technical assistance to school systems in Kansas, Nebraska, Iowa and Missouri in resolving problems associated with desegregation and educational equity. He also has secured more than $25 million in grants on behalf of K-State.
Rankin has conducted desegregation studies and surveys, provided expert witness testimony in several federal desegregation court decisions in 10 states and served on several regional and national school desegregation and sex equity committees. He also has been commissioned by six foreign nations to advise on education-related matters.
Rankin's work has received many honors, including the U.S. Department of Education's Distinguished Service Award in 1997 and the National Committee for School Desegregation's Distinguished Service Award in 1996. Rankin is involved in many professional organizations, including Phi Delta Kappa, the American Educational Research Association and the National Society for the Study of Education. He also has served as commissioner to the National Commission for African American Education since 1998.
Rankin received his doctorate in urban education from K-State in 1973, his master's in school administration from Wichita State University in 1968 and his bachelor's in education and history from Wichita University in 1964. He joined the K-State faculty in 1978.
Rankin can be reached at 785-532-6408 or crankin@k-state.edu.