Pat Pesci
Instructor, hospitality management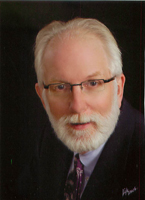 Known as "Mr. Etiquette" by some and "Mr. Manners" by others, Pat Pesci, hospitality management instructor at Kansas State University, helps K-State students brush up on their manners before interviewing for jobs.
Pesci has been conducting dining etiquette workshops at K-State for more than 15 years. He has worked with groups both on- and off-campus, including K-State athletic teams, instructing professional behavior and etiquette. He also conducts an annual dining etiquette workshop on "power dining" for students ready to start their job search.
Pesci, who has been at K-State since 1975, also is known for helping students find jobs after graduation.
The College of Human Ecology honored Pesci in 1999 with the Dawley-Scholer Award for Faculty Excellence in Student Development. The honor recognizes a faculty member for outstanding work to enhance the personal and professional growth of students.
Pesci received his bachelor's degree in foods and nutrition from Indiana University of Pennsylvania and his master's in institutional management from K-State.
Pesci can be reached at 785-532-2210 or patpesci@k-state.edu.