David Littrell
University distinguished professor of music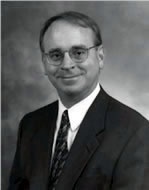 David Littrell is a university distinguished professor of music. He conducts the K-State Orchestra and teaches cello, double bass and viola da gamba. He conducted a chamber orchestra formed from the K-State Orchestra that toured England and Scotland in 2008, and Ireland in 2011.
In January 2011, Littrell prepared the orchestra for a performance with the rock group Kansas as part of K-State's McCain Performance Series.
As a reflection of his interest in the music education of young people, he is the director of String Fling, an annual event at K-State that attracts nearly 700 string students from Kansas. He also conducts the Gold Orchestra and is the director of the Gold/Silver/Bronze Orchestras, which includes nearly 100 Manhattan-area string students in grades 1-12. The Gold Orchestra has toured England, British Columbia and Colorado, and performed at Carnegie Hall in 2001 and 2006. The orchestra also participated in the American String Teacher Association's National Orchestra Festival in Dallas in March 2004, performed at the YMCA of the Rockies in 2008, toured northern New Mexico and the Grand Canyon in 2010, and toured Memphis and Nashville in 2012.
Littrell served six years as editor of the books and music review section of the American String Teacher, and was editor of the American String Teacher Association's 2009 String Syllabus. He also is the editor and compiler of three volumes of "Teaching Music Through Performance in Orchestra" for GIA Publications.
Littrell has twice received the William L. Stamey Excellence in Teaching Award from K-State's College of Arts & Sciences. In 1994 the Kansas chapter of the American String Teacher Association awarded him the certificate of merit. He served as the national president of the American String Teachers Association from 2002-2004 and planned the association's first stand-alone conference in March 2003. He also represented the association on a trip to France in March 2004 to learn about import opportunities for French string instruments and bows. The Carnegie Foundation named him the 2007 Kansas Professor of the Year for the Advancement of Teaching.
He adjudicates solo and orchestra contests, and is a clinician and conductor throughout the United States.
Littrell can be reached at 785-532-3804 or dlitmus@k-state.edu.