Michael Krysko
Associate professor of history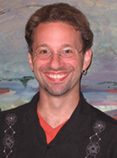 Michael Krysko's research and teaching interests are in the history of technology and mass media, as well as U.S. foreign relations and modern East Asia, particularly American-East Asian relations.
He is the author of "American Radio in China: International Encounters with Technology and Communications, 1919-1941." Krysko's work has also appeared in The Historical Journal of Film, Radio and Television, Pacific Historical Review and Technology and Culture. He is currently working on a project that explores foreign language and international radio in the United States and American national identity during the 1930s and 1940s.
Krysko, who joined Kansas State University in 2006, teaches classes in U.S. foreign relations, American mass media history and the history of technology.
Prior to joining K-State, he was a member of the history faculty at Dowling College. He also was a visiting scholar at Shanghai Academy of Social Sciences in 2001.
Krysko's awards include a National Science Foundation Doctoral Dissertation Improvement Grant and a 2007 Franklin and Eleanor Roosevelt Research Grant for research at the Franklin D. Roosevelt Presidential Library. He also has received grants from K-State for his research work.
He received an associate of arts, liberal arts concentration, from Nassau Community College in New York; and a bachelor's, master's and a doctorate in history from Stony Brook University in New York.
Krysko can be contacted at mkrysko@k-state.edu.