Swinder Janda
Robert M. Edgerley chair in international business
Professor of marketing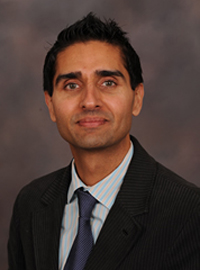 Swinder Janda, professor of marketing and Robert M. Edgerley chair in international business at Kansas State University, is an expert on online buyer behavior and branding. Janda's research led to the creation of a five-dimension scale that measures the customer service quality of websites. By addressing issues of company performance, website information, security, product sensation and access, Janda has categorized the needs of Internet shoppers into easy-to-follow guidelines.
His primary areas of research include brand identification, satisfaction, brand loyalty and relationship issues. His teaching interests include global and international marketing, international business, marketing research and consumer behavior, all of which he has taught numerous times in the United States as well as in Germany and Italy.

He is an active member of the Fulbright Senior Specialists Roster and has worked to enhance K-State students' global knowledge and experiences through study abroad courses that blend conceptual knowledge with business site visits in countries like Argentina, Chile, China, Belgium, France, Germany, Italy, Spain and the United Kingdom. More than 350 K-State students have participated in these programs designed and implemented by Janda.
Janda received his bachelor's degree in 1987 from the University of Panjab, Chandigarh, India. He earned his master's degree in 1992 and his doctorate in 1996 from the University of Arkansas. He joined K-State's College of Business Administration in January 1998.
He has won several awards, including the 2006 university-wide Presidential Award for Excellence in Teaching, the 2010 International Educator Award and the 2012 Commerce Bank Award for Outstanding Undergraduate Teaching. He has published more than 35 refereed journal articles in prestigious marketing journals, made numerous presentations at national and international conferences, and has consulted with companies like Microsoft Corp. and Veriprime Corp.

Janda can be contacted at 785-532-5439 or sjanda@k-state.edu.