Dale Herspring
University distinguished professor of political science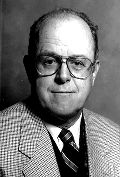 Kansas State University's Dale Herspring, a university distinguished professor of political science, is a frequently-quoted expert on foreign policy. He has an international reputation as one of America's leading experts on Russia, Germany and Eastern Europe.

Herspring spent more than 23 years in the U.S. State Department's Foreign Service and 33 years in the U.S. Navy, both in active and reserve duty. He is the author of 12 books and more than 100 articles. Among his works is an article published in March 2012 in a Russian military journal — a rarity for a Westerner. The article, critical of military reform in that country, was read by the Russian defense minister and a number of senior generals. Herspring's most recent book, "Civil-Military Relations and Shared Responsibility: A Four-Nation Study," was released in spring 2013.

He is a member of the Council on Foreign Relations. The council, established in 1921, is the most prestigious foreign policy organization in the United States. A nonpartisan group, the council meets with key foreign policymakers and experts. Membership on the panel includes some of the nation's top individuals in business, academic, media and government. Herspring also is one of the first non-Russians to have published articles in Russian in Russia's leading military journals.

Herspring graduated with a bachelor's degree from Stanford University in 1965. He received his master's degree from Georgetown University in 1967 and his doctoral degree from the University of Southern California in 1972. Herspring joined K-State in 1993, and earned K-State's highest academic ranking of university distinguished professor in 2007.

Herspring can be reached at 785-532-6839, 785-431-3057 or falka@k-state.edu.
See his homepage here.