David C. Hartnett
University distinguished professor of biology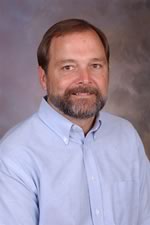 David C. Hartnett, university distinguished professor at Kansas State University, conducts research on North American and African grasslands and savannas, with an emphasis on plant ecology and conservation, plant population biology, plant-herbivore and plant-fungal interactions, biodiversity and the ecology of grazing and fire in grassland ecosystems.
Hartnett is the author of more than 90 journal articles and book chapters. His research has been supported by the National Science Foundation, USDA, EPA, and other national and international agencies. He is a member of the Ecological Society of America and the Botanical Society of America. He also serves as an elected member of the International Society of Plant Population Biologists and the British Ecological Society.
After obtaining his Bachelor of Science and Master of Science degrees in biology from Bucknell University. Hartnett earned his doctorate in plant biology from the University of Illinois.
Hartnett serves on a National Science Foundation committee for international ecological research and is a member of the editorial board of African Journal of Ecology. As a senior Fulbright Scholar, he was a visiting professor at the University of Botswana in 2002 and 2012. He is also the former director of the Konza Prairie Biological Station and currently serves as co-director of the Institute for Grassland Studies. He teaches courses in the areas of biology, ecology, and botany, trains numerous undergraduate and graduate research students, and leads K-State study abroad field courses to southern Africa.
Hartnett can be contacted at 785-532-5925 or dchart@k-state.edu.