Wayne Goins
Professor of music
Director, jazz ensembles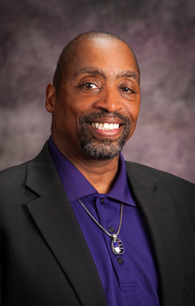 Wayne E. Goins, professor and director of jazz ensembles at Kansas State University, conducts three big bands and teaches combos, private guitar lessons and jazz improvisation courses.

He joined K-State in 1998 after receiving his doctorate in music education from Florida State University. He earned both his bachelor's and master's degrees in music education from the University of Tennessee at Chattanooga.

Goins is an active researcher and lecturer in the field of music education with numerous articles and presentations delivered at conferences across the United States. He has written numerous columns for Jazz Improv magazine, writes record reviews and feature interview articles regularly for Jazz Ambassadorsmagazine and has written five books on jazz, three of which were published by The Edwin Mellen Press: "Emotional Response To Music: Pat Metheny's Secret Story," "The Jazz Band Director's Handbook: A Guide To Success," and "A Biography: Charlie Christian, Jazz Guitar's King of Swing." One of his books, "The Wise Improviser: A Jazz Method for Instrumentalists," was written specifically for his students who actively participate in the jazz program at K-State.

Goins recently unveiled his latest book, "Blues All Day Long," the definitive biography on Chicago blues musician Jimmy Rogers, published by the University of Illinois Press, which also is working with Goins on his newest book project: a biography on the legendary musician Taj Mahal.

Goins has previous teaching experience in Chicago, Boston and Atlanta, where he served as the jazz director at Kennesaw State University. During that time, he also taught at Morehouse College and Emory University.

Originally from Chicago, Goins is a versatile jazz guitarist who loves the West Coast cool style, but he also plays blues, funk, reggae and rock. He has recorded more than 20 albums for Ichiban Records and has toured extensively throughout Europe. His music has been performed with Pearle Cleage in the Broadway play, "Blues For an Alabama Sky," and his guitar work was used for August Wilson's hit Broadway play, "Seven Guitars."

Goins can be reached at 785-532-3822 or weg@k-state.edu.