Walter Dodds
University distinguished professor of biology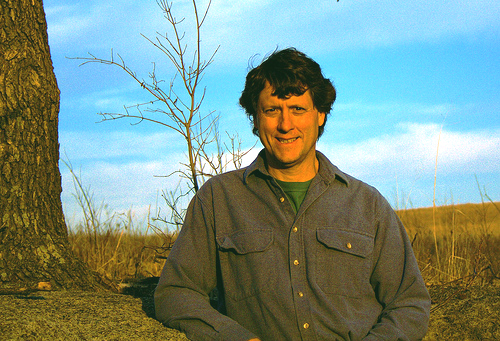 Walter Dodds, university distinguished professor of biology at Kansas State University, has studied the effects of nitrogen contamination in stream waters and the effects stream drying and flooding have on the habitat and the species that live there.
He has more than 140 publications in peer-reviewed literature and top journals, including Nature and Science. He also is author of four books, including "Humanity's Footprint: Momentum, Impact and Our Global Environment."
He is coordinator of aquatic and hydrological research at the Konza Prairie Biological Station, and a co-principal investigator on the Long-Term Ecological Research Grant, which is funded by the National Science Foundation. The goal is to describe how fire, grazing and climatic variables are essential factors in a functioning prairie ecosystem, like Konza Prairie. He also initiated the Stream Experimental and Observational Network, or STREON, which includes a national multimillion dollar experiment to assess the effects of chronic nutrient enrichment on streams. He is currently lead investigator on SCALER: Stream Consumers and Lotic Ecosystems Rates, a project funded by the NSF. This project, which involves researchers from eight universities around the country, is assessing streams at five sites from Puerto Rico to Alaska.
In 2013, he was named a fellow of the American Association of the Advancement of Science, or AAAS.
Dodds joined Kansas State in 1990 and was promoted to full professor in 2002. He was named a university distinguished professor in 2009.
He received a bachelor's degree in biology and chemistry from the University of Denver in 1980 and a doctorate in biology from the University of Oregon in 1986.
Dodds can be reached at 785-532-6998 or wkdodds@k-state.edu.