Gary Coates
Professor of architecture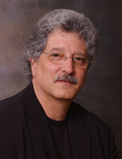 A member of the architecture faculty at K-State since 1977, Coates is nationally and internationally recognized as a leading voice in the movement to create socially, technologically and ecologically sustainable buildings, cities and bioregions. He has received more than 40 research, demonstration and service grants and has been a keynote speaker, lecturer and workshop leader at more than 90 professional and scholarly conferences in this country and Europe.
During his three-year term as inaugural Regnier distinguished faculty chair, Coates completed a study of Kronsberg, Germany, a model sustainable urban district designed and built as part of EXPO 2000, the World's Fair hosted by the city of Hannover. Planned to include five pedestrian-friendly neighborhoods for some 15,000 people, this compact mixed-use development is characterized by integrated renewable energy production, climatically adapted architecture, multi-modal transportation linkages, organic urban agriculture and ecologically based landscape design. In addition to evaluating how well Kronsberg is meeting its architectural, social, ecological and technological objectives, Coates explored how this German demonstration project might be relevant to the creation of livable and sustainable communities in the United States.
Coates' publications include a half-dozen research monographs, more than a dozen book chapters, and some 70 papers published in professional journals. He has edited and authored five books, including: "Resettling America: Energy, Ecology and Community," (1981); "Erik Asmussen, Architect (1997); and "The Architecture of Carl Nyrén" (2007).
Coates can be contacted at at 785-532-1105 or gcoates@k-state.edu.