David Biller
Professor of clinical sciences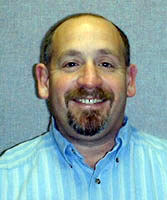 David S. Biller, professor of clinical sciences at Kansas State University, specializes in diagnostic imaging of large, small and exotic animals.
He has received more than $675,000 in grant funding from a variety of sources, including Luitpold Pharmaceuticals, the polycystic Kidney Research Foundation, Eastman Kodak and the Department of Human Services, Public Health Service. Biller has had professional licenses in Massachusetts, North Carolina, Tennessee, Virginia and Wisconsin.
Biller is a diplomate of the American College of Veterinary Radiology. He has served as president of the American College of Veterinary Radiology. He also is a member of Gamma Sigma Delta, Omega Tau Sigma, Phi Zeta, Blue Key, the Radiology Society of North America and the American Institute of Ultrasound Medicine. He was awarded a Fulbright Scholar Award in Teaching for 2002-2003.
Biller received his bachelor's degree in poultry and animal science from North Carolina State University and his doctor of veterinary medicine degree from Auburn University. He did his residency in radiology at Ohio State University. He previously taught at Ohio State and at the University of Wisconsin.
Biller can be reached at 785-532-5699 or biller@vet.k-state.edu.