Mark Barnett
Professor of psychological sciences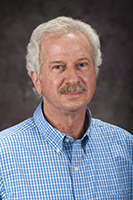 Mark Barnett, professor of psychological sciences, has studied a diverse range of issues affecting children's and adults' psychological development.
He has conducted research on the development and expression of empathy, the reasons children are sexually biased when seeking help from a parental figure, and the role of important life experiences in moral development.
Barnett has conducted studies on adolescents' experiences with and attitudes toward videogames, factors contributing to differences in peer status, and factors affecting children's, adolescents' and young adults' perceptions of parental discipline.
Barnett also has studied how adults' tendencies to empathize influence perceptions of and reactions to AIDS patients and the homeless, factors affecting reactions to rape victims and psychological factors influencing the decision to engage in prosocial behavior.
His recent studies have examined individuals' tendencies to engage in minor moral and legal violations, children's experiences with and attitudes toward teasing, and the factors that influence children's perceptions and reactions to peers with various undesirable characteristics.
Barnett has authored more than 80 articles for professional journals and has made more than 120 presentations at regional and national conventions. He is a member of the American Psychological Association and the Society for Research in Child Development. He received his bachelor's, master's and doctorate degrees in psychology from Northwestern University.
Barnett can be reached at 785-532-0603 or barn@k-state.edu.