PLAUDITS
K-STATE BIOCHEMIST'S WORK ON ENZYMES STIMULATED BY FEDERAL FUNDS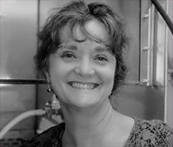 Thanks to a grant awarded through federal stimulus research funding, a K-State biochemist has more funding for research that could eventually help diabetics preserve their eyesight.
Dolores Takemoto, a K-State professor of biochemistry, received more than $366,000 from the National Eye Institute to study how a particular enzyme affects the lens. Her research looks at protein kinase C gamma, called PKC gamma, and how it is controlled in normal cells versus the loss of control in diabetics.
PKC gamma helps control gap junctions -- the connections created between certain types of cells. Diabetics and people with the metabolic disease galactosemia have less PKC gamma in their lenses. When PKC gamma is decreased, control of these intercellular connections is lost, resulting in damage to the lens cells.
Takemoto's research seeks to determine how several mechanisms control PKC gamma in normal lenses and how control of PKC gamma alters gap junction activity and assembly. Takemoto also wants to understand how diabetes and galactosemia decrease PKC gamma and how this affects gap junctions.
Takemoto said that greater understanding will provide direction for scientists to design drugs that prevent diabetics from losing PKC gamma.
To date, K-State has cleared more than $1.5 million in grants awarded through federal stimulus research funding.
K-STATE ANTHROPOLOGISTS USE NEW BOOK TO CHRONICLE THE LIVES OF THE INDIANS OF MOUNT DESERT ISLAND FROM THE 1840s-1920s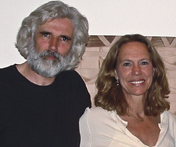 Cultural historical facts from the mid-1800s of the Wabanaki Indians in Mount Desert Island, Maine, have been preserved through the work of two K-State anthropologists.
K-State's Bunny McBride, adjunct lecturer of cultural anthropology, and her Dutch husband, Harald E.L. Prins, university distinguished professor of anthropology, have detailed the lives of the Wabanaki Indians and their interactions with summer tourists in "Indians in Eden: Wabanakis and Rusticators on Maine's Mount Desert Island: 1840s – 1920s," published by Down East Books.
One of the results of extensive research originally commissioned by the National Park Service, "Indians in Eden" takes a cultural historical look at Mount Desert Island, a seasonal hunting and fishing place for generations of Wabanaki Indian families, primarily Passamaquoddy and Penobscot. By the mid-1800s, the island, and particularly Bar Harbor, which was then called Eden, was emerging as a popular summer destination for early American artists, wealthy tourists and seasonal residents.
The K-State anthropologists' research looks at the relationship the Wabanakis had in the tourist industry in the 19th and early 20th centuries and how Mount Desert Island was essential in the cultural and economic survival of Maine's coastal tribes. "Indians in Eden" precedes an exhibition McBride and Prins are curating for the Abbe Museum in Bar Harbor, and the book will serve as a catalog for that show when it opens in February 2010.
McBride and Prins have studied the Wabanaki culture and history and native rights for three decades, having worked with all four Wabanaki tribal communities: Maliseet, Mi'kmaq or Micmac, Passamaquoddy and Penobscot. They both have done fieldwork and have written extensively about indigenous peoples in North America.