PHOTO SERVICES TO OFFER FREE IMAGES AND SESSIONS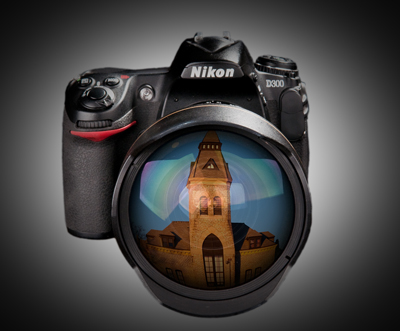 As the university moves toward a unified marketing and communications strategy, K-State Photo Services will provide free photo sessions and digital images to be used on the university's Web sites and in other media. This change will take place Monday, Feb. 15.
"Consistent, high-quality images will help K-State tell the outside world about its successes and aspirations," said Jeff Morris, K-State's new vice president for communications and marketing. "Coordination across the university is a must in this competitive market for higher education."
Photo Services will share a wide variety of images and will offer a broad-based catalog of stock photos.
"We expect great demand for our free service," said David Mayes, K-State's university photographer. "Photo Services will continue to support the research and academic mission of the university, and assignment requests will be organized based on institutional priorities. Turnaround will depend on workload, but our goal is to have images available within two business days of the shoot."
Photo Services is also offering free walk-in portrait sessions for all faculty and staff on the first Monday and third Tuesday of each month, though appointments may also be made at other times. Details will be available at http://www.k-state.edu/photo by Friday, Feb. 12. A Web-form is also under development to make Photo Services even more accessible.
Assignments conducted outside business hours will incur some associated costs. Assignments requiring travel away from the main campus will incur travel and logistical expenses. For example, views from the air would incur airplane charges.
In keeping with the quick, responsive nature of the university's developing communications strategy, Photo Services also is fully transitioning to an Internet-based image delivery system at http://ksuphoto.zenfolio.com.
On the site, there will be two "self-service" portals: one with free digital images for official university use and one offering affordable prints for unofficial uses, such as personal gifts. Prints for campus use may also be purchased for a small fee.
Simple step-by-step instructions for downloading jpeg images and ordering prints are available at http://www.k-state.edu/photo
*Note: The commercial use of images from either area of the Web site must be authorized in advance. Contact Photo Services for details. Also see the Guidelines for Photo and Video on the Kansas State University campus at http://www.k-state.edu/media/newsreleases/videoguidelines.html