First Annual Lesbian, Gay, Bisexual, Transgender, and Allies Leadership Conference: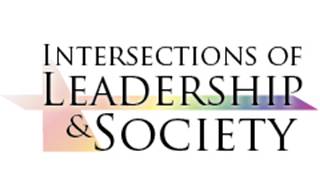 February 12, 2011
School of Leadership Studies, Kansas State University
Sponsored by: Kansas State University LGBT Resource Center
THANK YOU!!!
The First ANnual LGBT Leadership Conference was a great success!!!
To all those that attended, presented, or helped in any way....
THANK YOU!!!
Conference Program
Saturday, February 12:
8:30 AM-10 AM Registration
10 AM- 10:30 Welcome:
Brandon Haddock, Ph.D. Candidate; LGBT Student Services Coordinator

, Kansas State University
10:30 AM- 11:30 AM Race/Ethnicity/Gender:
Diane Hinrichs: Ph.D. Candidate; Kansas State University
Intersecting Identities of LGB Populations
Developing an LGB identity is often a struggle. This struggle is intensified for individuals who are working to intersect and find resolution between intersecting and often conflicting identities. This session will discuss the unique challenges faced by those involved in this identity struggle and provide recommendations to assist individuals with their reconciliation.
11:30 AM-12:30 PM LGBT Politics:
Don Haider-Markel, Ph.D.; Professor, Political Science, University of Kansas



Out and Leading: LGBT Officials and the Evolution of LGBT related Public Policy


Although ongoing battles over same-sex marriage paint a portrait of a LGBT movement that is on the defensive, these struggles obscure dramatic changes in LGBT related public opinion and public policy over the past 25 years. Some of this change can be attributed to the efforts of LGBT public figures, including LGBT elected officials. I focus on understanding the shifts in opinion and policy and the role played by LGBT leaders and outline trends for the future.

12:30 PM- 1:30 PM Lunch/Networking
Lunch Provided by the Kansas State University LGBT Resource Center;
Catered by Radina's Coffeehouse and Roastery
1:30 PM- 2:30 PM Community and Faith:
Rev. Christy E. Dew; The Christian Church (Disciples of Christ)
Rev. Victor Force; Presbyterian
Rev. Kent Cormack; United Christian Church
Community in Faith
Religion is often used to persecute lesbian, gay, bisexual and transgender (LGBT) individuals, just as religion has and continues to be used to justify oppression of other communities. Over the last 30 years, however, some mainstream denominations have made enormous strides in their attitudes, policies and practices concerning LGBT people. Come listen to the stories of some of the leaders responsible for these efforts. These shifts in attitude have had a profound impact on the way in which Americans view homosexuality. There will be plenty of time for questions and dialogue

.
2:30 PM- 3:30 PM Transgender Leadership:
Stephanie Mott; Executive Director, Kansas Statewide Transgender Education Project (K-STEP)
Creating Change through Community Involvement and Volunteering
Perhaps the most powerful tool available to the LGBTQA community is positive visibility. Networking, educational opportunities, and changed attitudes are the by-products of being involved. Organizations whose missions promote uplifting humanity are perfect places to create change. This presentation will provide real-life examples and proven strategies that anyone can use.
3:30 PM- 3:45 PM Break
3:45 PM- 5 PM Leadership Keynote:
Mary Kay Siefers, Ph.D.; Professor, School of Leadership Studies; Kansas State University
Creating the Change: Leadership in Our Daily Lives
Although it may be exciting to think of leadership as inspiration, decisive action, and powerful rewards, leadership is simply the act of mobilizing people to make progress on difficult issues. Each of us has the opportunity to exercise leadership at any time in any situation. Exercising leadership is an experimental and improvisatory art. We cannot know if an act of leadership will work until we try it.
7:30 PM KSU 5th Annual Campus Drag Show!
KSU McCain Auditorium; Free Admission