Welcome Address
Tom Roberts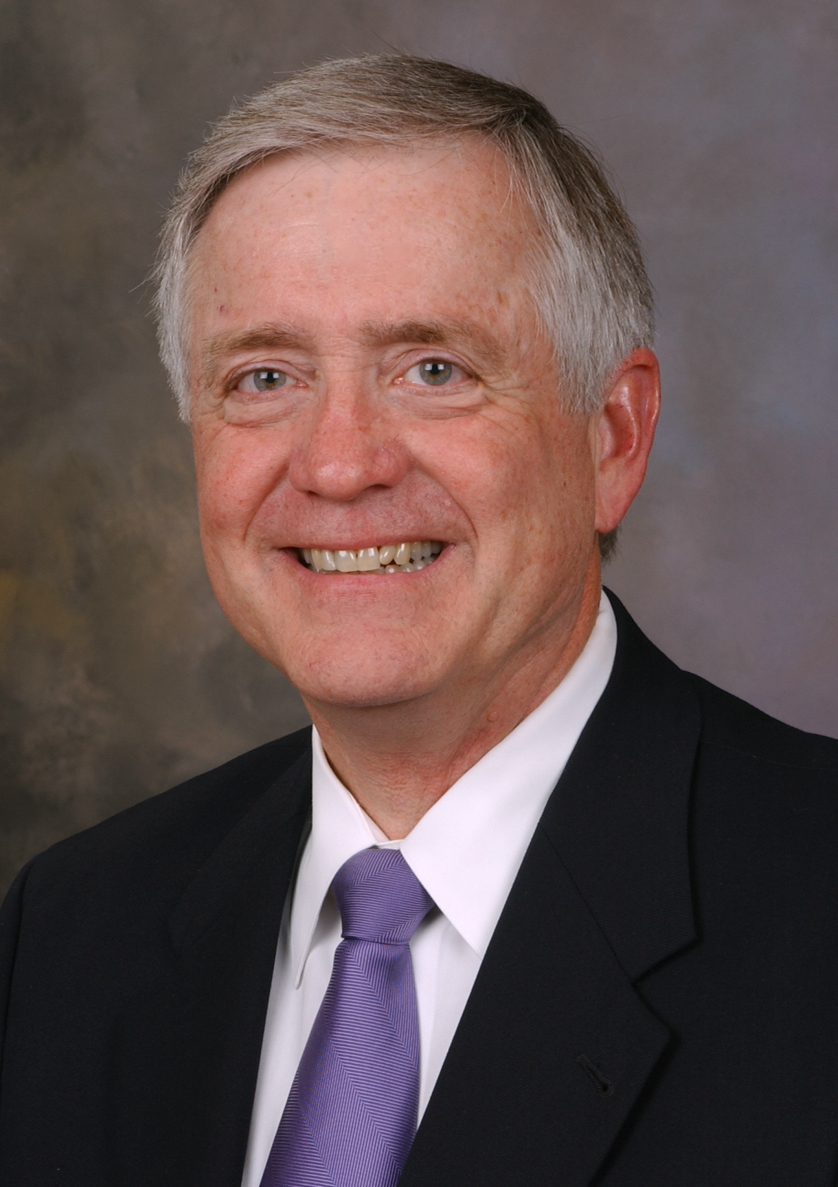 Tom Roberts began his engineering career as a U.S. Army chemical officer helping develop laser-guided weapons systems in the early 1970s. He became a licensed professional engineer in 1976 while employed by Black & Veatch as a nuclear systems engineer and director of human resources development. Roberts served as sales manager for an electrical distribution company and formed Upward Consulting in 1989. He was appointed assistant dean and associate professor for the College of Engineering at Kansas State University in 1993. He is currently responsible for recruitment and leadership development programs and processes. He is a member of the Coffman Leadership Institute and K-State Leadership Seminar planning committees.
Roberts is a past president of the Kansas Society of Professional Engineers (KSPE) and served nationally as first vice president of the American Society for Engineering Education (ASEE). He currently chairs the KSPE Government Relations Committee and serves on the National Society of Professional Engineers (NSPE) Professional Engineers in Higher Education (PEHE) Committee. He recently served four years as chair of the City of Manhattan's Historic Resources Board and three years as council commissioner for the Boy Scouts of America Coronado Area Council. Tom was named a Fellow in both ASEE and NSPE in 2010.
Roberts has more than 30 years experience in planning, organizational development and leadership training. He has served as a continuous quality improvement consultant for a number of manufacturing and service companies and educational institutions. Roberts has presented information on systems thinking, professional development and social change to a wide variety of national audiences. He has been married to his partner and best friend Karen for 41 years. They have two sons, Greg and Chad.
April Mason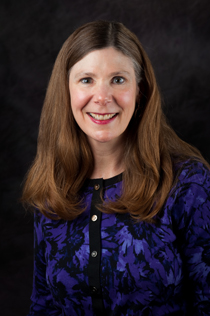 April Mason joined K-State in January 2010 as provost and senior vice president, after serving at Colorado State University, where she was dean of the College of Applied Human Sciences.
Mason had been dean at Colorado State since August 2004. She supervised the operations of six departments and three schools with about 100 tenure track faculty, many special appointment and adjunct faculty, 4,000 undergraduates and 850 graduate students. She also was a professor in the department of food science and human nutrition. Before joining Colorado State, Mason was associate dean for extension and associate dean for discovery and engagement in the College of Consumer and Family Sciences at Purdue University. As a faculty member in foods and nutrition at Purdue, she conducted research in the area of trace mineral availability from plant foods. She also taught in the cooperative extension program at Purdue for 20 years.
She was Colorado State's representative to the Association of Public and Land Grant Universities' Board on Human Sciences, where she has been on the executive committee since 2005 and board chair beginning in 2009.
Mason is author or co-author of 24 refereed publications, 40 published research abstracts and seven book chapters and proceedings. Her research has been supported by more than $12 million in grants in the past 10 years, and includes numerous grants from agencies within the U.S. Department of Agriculture.
Her research focuses on the availability of key nutrients from plant based food products, which provide critical calories and essential nutrients to a large proportion of the world's population. She also presents lectures on food safety and food security.
She is a member of numerous academic, professional and scholarly societies including Sigma Xi; American Association of Family and Consumer Sciences; Institute of Food Technologists; American Society for Nutritional Sciences; Epsilon Sigma Phi extension fraternity; and Gamma Sigma Delta.
She attended the Overseas School of Rome in Italy before going on to earn her bachelor's degree in biology from Mount Union College, Alliance, Ohio. She holds a master's degree in plant physiology and a doctorate in foods and nutrition from Purdue University.
Luncheon Speaker
Bill Snyder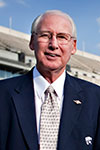 The 2009 season saw one of the greatest legends in college football return to the sidelines in hopes of revitalizing a program that he once built, piece by piece, into a national force. And, after three seasons back in charge, Bill Snyder is well on his way to doing just that.


The architect of the "greatest turnaround in the history of college football," Bill Snyder, returned to lead the K-State football program in 2009 after 17 successful seasons as the head coach from 1989-2005. And, following a 7-5 campaign in 2010 and a berth in the inaugural Pinstripe Bowl, the Wildcats climbed to heights only previously seen under Snyder as the Wildcats went 10-3 in 2011, finished No. 8 in the final BCS standings and earned their first Cotton Bowl invitation since 2001.


For his efforts in 2011, Snyder was named the Woody Hayes National Coach of the Year, as well as picking up national coaching honors from Sporting News, Rivals.com and CBSSports.com, and the Big 12 Coach of the Year by the AP and Big 12 Coaches. He also tutored 11 players to All-Big 12 honors, including Defensive Newcomer of the Year Arthur Brown and Offensive Freshman of the Year and Walter Camp All-Americans Tyler Lockett and Nigel Malone.


Named the 32nd head football coach at K-State on Nov. 30, 1988, and again as the 34th on Nov. 24, 2008, Snyder has amassed a 159-82-1 (.662) record during his tenure with the Wildcats, including an 89-64-1 (.581) mark in Big 8/12 games. His 159 victories are the 11th-most among active FBS coaches and are more than triple the man in second place on K-State's all-time coaching victories list.


In his first season back as the man in charge of the Wildcat program, Snyder led the Wildcats to a 6-6 record in 2009 and a second place finish in the Big 12 North. In fact, K-State was just one win away from advancing to the Big 12 Championship game as the Wildcats played at Nebraska in the season finale with a championship game berth on the line. Not bad for a program that was picked by most preseason publications to finish fifth or even sixth in the 2009 Big 12 North race.


K-State claimed more First Team All-Big 12 selections on offense – four – than any other school last season. Big 12 Newcomer of the Year Daniel Thomas led the league in rushing in his first year at the position, while Nick Stringer, Jeron Mastrud and Brandon Banks also garnered first team accolades.


But to fully understand the turnaround ushered in by Snyder at K-State one must only consider that the Wildcats were in the midst of an 0-26-1 run when he was hired. It took K-State 51 seasons (1938-1988) to total just 130 wins, while the 12 head coaches prior to Snyder's arrival in Manhattan combined won just 116 games from 1945-1988.


Snyder led K-State to 11 straight bowl berths between the 1993 and 2003 seasons, making the university one of only seven programs in the nation to appear in the postseason every year during that stretch. During that span, Snyder's Wildcats won nearly 80 percent of their games, chalking up 109 victories – a staggering average of nearly 10 wins per season – and making K-State the nation's second-winningest program over that period.


And Snyder continued to break new ground with the Wildcats. K-State's 35-7 victory over top-ranked Oklahoma in the 2003 Big 12 Championship game lifted K-State to its first conference championship since Pappy Waldorf's 1934 squad and secured the school's first BCS bowl berth in the Tostitos Fiesta Bowl.


With an 11-4 record in 2003, K-State was the only team in the country to win 11 games in six of the previous seven years and just the second program in the history of college football to win 11 games six times in a seven-year stretch.


Snyder's unprecedented success in 19 years at Kansas State has not gone unnoticed. He was named the National Coach of the Year on three occasions (1991, 1994 and 1998). He has been a finalist for the prestigious Bear Bryant/FWAA National Coach of the Year Award in 1993 and 1995 before winning in 1998; a finalist for the Football News National Coach of the Year Award in 1995 and 1998; and a finalist for the Kodak/AFCA National Coach of the Year Award in 1993 and 1998.


In 1993, he joined legendary Nebraska head coach Bob Devaney as the only head coaches in Big Eight history to be named Associated Press Big Eight Coach of the Year three times in a four-year period (1990, 1991 and 1993). The Houston Chronicle named him the 1996 Big 12 Coach of the Year, while he earned 1997 and 1998 Big 12 Coach of the Year honors from the Kansas City Star. Snyder also was the 1998 Big 12 Coach of the Year by the AP and by a vote of league coaches before earning the league coaches' support again in 2002. The 2003 season brought more honors, including Big 12 Coach of the Year accolades from the Fort Worth Star-Telegram and ESPN.com.


Since the inception of the Big 12 Conference, Snyder's Wildcats truly became a dominant force in the league, ranking in the top three in overall Big 12 wins during his first tenure. Kansas State also won more Big 12 road games than any team in the league and advanced to the championship game three times. 


Those facts alone demonstrate the continuing evolution of a power in the Big 12 Conference and with it the recognition that Snyder is truly one of the finest coaches in college football today.


The list of accomplishments Snyder has amassed in his 19 years is as endless as the time most people thought it would take for the Wildcats to be a consistent threat in the Big Eight, and now, Big 12 Conference.



The foundation for K-State's turnaround was laid in 1989 during Snyder's first season in Manhattan. Although the season yielded just a 1-10 record, it became evident to everyone involved in the program that something special was happening. Most importantly, Snyder instilled a winning attitude and a healthy dose of self-respect and enthusiasm to a program that had been given up for dead.


In 1990, K-State was one of just four teams in the country to improve its record by four games with a 5-6 mark, including its first Big Eight Conference wins in four seasons with victories over Oklahoma State and Iowa State. Snyder again beat those two schools in 1991, while adding Kansas and Missouri to the list of his Big Eight victims to finish at 7-4 for K-State's first winning season since the Independence Bowl season of 1982. Heavy graduation losses on the offensive side of the ball resulted in a 5-6 mark in 1992, but the Cats were still able to hang their hats on their first perfect home season since 1934.


Of course, it should come as no surprise that Snyder would be this kind of architect for a building program. At Iowa, he played a key role in the renaissance of a Hawkeye program that went from 17 consecutive losing seasons to eight straight bowls. Snyder was the mind behind Iowa's potent offensive attack. The Hawkeye offense ranked first in passing efficiency and third in passing yardage nationally in Snyder's last five years of direction. In his final Iowa season, the Peach Bowl team led the Big Ten, and ranked seventh nationally, with 277 passing yards per game. That team was second in the Big Ten with 416 yards of offense per game. Snyder also served as quarterback coach at Iowa and helped develop some of the best quarterbacks in NCAA history, including NFL players Chuck Long (second in Heisman voting), Mark Vlasic and Chuck Hartlieb, who wrapped up his career as the first Hawkeye to throw for 3,000 yards in back-to-back seasons.


Snyder began his full-time coaching career in 1964 as an assistant at Indio High School in California. In 1966 he served as a graduate assistant at USC under John McKay before returning to become head coach at Indio High School in 1967. He accepted the same position at Santa Ana Foothill High School in 1969, where he stayed until 1973. 


In 1974, Snyder became the offensive coordinator on the football staff and head swimming coach at Austin College in Sherman, Texas. He joined the University of North Texas staff in 1976 and helped author an impressive turnaround with a three-year record of 26-7. He left UNT for Iowa in 1979.


During his three-year hiatus, Snyder remained involved with the university and is currently a member of the Missouri and Kansas Halls of Fame, the K-State and Austin College Athletics Halls of Fame while also being inducted into the Holiday Bowl Hall of Fame. The long-time mentor also is the chairman of the Kansas Mentors Council and the Kansas Leadership Council, a member of the board of directors for Kansas Leadership Center, the board of trustees for the Kansas Sports Hall of Fame, the KSU Leadership Studies Advancement Council, the Terry C. Johnson Cancer Research Center Advisory Council, the Manhattan Community Foundation Board of Trustees, the KSU Foundation Board of Trustees and is the honorary co-chairman of the Kansas Masonic Partnership for Life. Snyder, 71, received his bachelor's degree from William Jewell in 1963. He earned his master's degree from Eastern New Mexico in 1965. As a player, he was a three-year letterwinner as a defensive back at William Jewell. Snyder and his wife, Sharon, have two sons (Sean and Ross) and three daughters (Shannon, Meredith and Whitney). They also have eight grandchildren, Sydney, Katherine, Tate, Matthew, Alexis, Gavin, Kadin and Tylin, and one great-grandson, D.J.

Breakout Speakers
Janet Siebert
Community session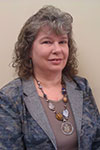 Janet Siebert serves as president of the Kansas Leadership Forum, the statewide association of leadership development professionals and volunteers. She is employed as director of development for Safe Homes Inc.
Siebert lives near Arkansas City, Kan., with her husband, Alan, and their daughters. She served previously as Chamber of Commerce director in Arkansas City, Kan., and Great Bend, Kan., and was part of the original Kansas Community Leadership Initiative.
Col. William J. Clark
Military session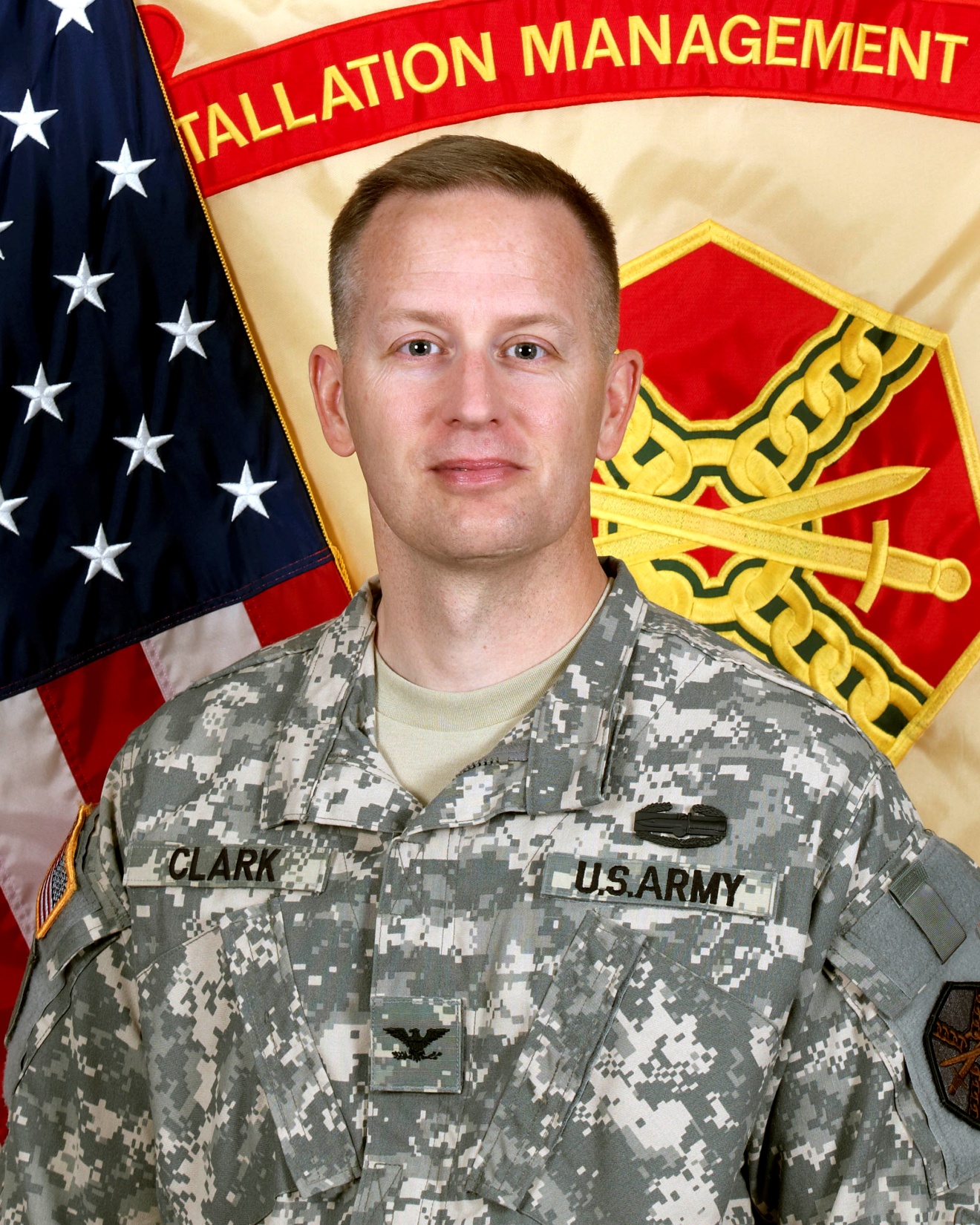 Col. William J. Clark enlisted in the United States Army in March 1984. Upon completing advanced individual training from the Defense Foreign Language Institute, Clark served the next four years with the 751st Military Intelligence Battalion in the Republic of Korea. In March 1990, Clark received his commission from Officer Candidate School at Fort Benning, Ga., which was followed by an assignment to Fort Knox, Kentucky, to complete the Armor Officer Basic Course and the Junior Officer Maintenance Course. In September 1990, Clark reported to the 1st Battalion, 34th Armor, 1st Infantry Division at Fort Riley, Kan. While assigned to the 1st Infantry Division, Clark served in numerous positions including tank platoon leader during the Persian Gulf War, Headquarters and Headquarters Company executive officer, Battalion S1, and commander of Headquarters and Headquarters Company, 1st Brigade.
In July 1995, Clark returned to Fort Knox to attend the Combined Maneuver Officer Advance Course. Upon graduation, he was assigned to U.S. Army Europe Headquarters in Heidelberg, Germany where he served as the assistant secretary of the General Staff until being reassigned to 3rd Brigade, 1st Infantry Division, in Vilseck, Germany. While a member of 3BDE, 1ID from December 1996 to July 1999, Clark served as the Brigade S1 during the "Iron" Brigade's deployment to Bosnia-Herzegovina for Operation Joint Guard, the commander of Headquarters and Headquarters Company, 2-2 Infantry, and the S3 Air for 2-2 Infantry.
In July 1999, Clark returned to the United States, where he served as a contract administrator for the Combined Arms Center at Fort Leavenworth until he attended the Command and General Officer Staff Course. He then returned to the 3rd Brigade, 1st Infantry Division in Vilseck, Germany.
Upon returning to Germany, Clark assumed the duties as the S3 for 1-63 AR, which included a deployment to the Czech Republic. Clark was subsequently assigned as the S3 for the 3rd Brigade, where he served as both the Brigade Operations Officer and the Deputy G3 for Task Force Falcon during the Brigade's deployment to Kosovo. Upon his return in July 2003, Clark assumed the duties of the secretary of the General Staff for the 7th Army Training Command in Grafenwoehr, Germany. In October 2004, Clark returned to the U.S. to serve as the armor colonels assignment officer for HRC and subsequently, the Senior Leader Development Office.
In August 2006, Clark transitioned to Fort Lewis, Wash., to assume the duties of deputy brigade commander, where he was responsible for the initial generation of the Army's 7th Stryker Brigade Combat Team – 5th Brigade, 2nd Infantry Division. In March 2007, Clark became the first commander of the 8th Squadron, 1st Cavalry Regiment, leading the unit for 42 months, to include their deployment as the first Stryker Brigade Combat Team Cavalry Squadron to Afghanistan from July 2009 – July 2010. Clark served as the deputy garrison commander – transformation for Joint Base Lewis-McChord, October 2010-June 2011. He took over garrison command at Fort Riley on July 15, 2011.
Clark holds a bachelor's degree in business management from the University of Maryland and a master's degree in administration from Central Michigan University. He and his wife have four children and two grandchildren.
Rick McNary
Nonprofit session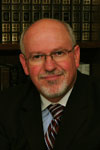 Rick McNary became intensely aware of hunger as a pastor leading a Central American mission trip when a starving girl asked him for food. He dedicated himself to fighting world hunger and recruiting volunteers to help. McNary founded Numana Inc., a nonprofit that in the first six months of 2010 empowered more than 120,000 volunteers to package more than 20 million nutritious meals for the Salvation Army's response to the Haiti disaster and recovery.
McNary is an innovator and advocate in the fight against hunger, as evidenced by the development of the Kansas Hunger Dialogue, which gathered top administrators, faculty, and students from Kansas' institutions of higher learning to collaborate. McNary is also the 2012 recipient of a National Innovation Award from the Alliance to End Hunger for his Healthy foods/Hunger Free Community model. He also serves on the steering committee for the Universities Fighting World Hunger Summit in Kansas in March 2013.
McNary is Vice President of Strategic Partnerships for Outreach, Inc. He also serves as a liaison for Universities Fighting World Hunger of Auburn University for UFHW Summit 2013, and as treasurer of the Executive Board for the Alliance to End Hunger in Washington, D.C.
Throughout his professional career, NcNary has excelled in community leadership, teaching others the power of effective teamwork and volunteerism. He is a frequent keynote speaker on the topic of world hunger and blogs for several difference hunger sites. He lives in Kansas.
Jackie Hartman
University session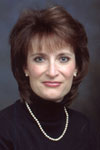 Jackie Hartman is Kansas State University's chief of staff and director of community relations. Hartman is a Kansas native and possesses a lifelong familiarity with K-State. Hartman, a K-State graduate and former chair of K-State's Alumni Association board of directors, reports directly to the president and serves as a member of the cabinet. She leads and coordinates community affairs for K-State, representing the president's office on issues related to the city of Manhattan and regional economic development initiatives.
Hartman also provides leadership for the prestigious Landon Lecture Series and coordinates special projects, working with the president and provost. She is involved with private fundraising and major fundraising initiatives with McCain Auditorium and the Beach Museum of Art.
In addition, she serves as liaison between the president's office and the Kansas State University Foundation and K-State Alumni Association. The office of the general counsel, the office of affirmative action, McCain Auditorium and the Beach Museum of Art report to Hartman.
Hartman earned bachelor's and master's degrees from K-State. She earned a doctorate in human resource development with an emphasis on organizational communication from Colorado State University. She was an instructor in the department of management at K-State from 1981-86.
As a faculty member at Colorado State from 1987-2010, Hartman received numerous awards and recognitions, including the Gladys Eddy Award for Dedication to the Undergraduate Experience, "Most Influential Professor" as cited by graduating seniors four years in a row; College of Business Professor of the Year, among others. She also served as the faculty representative to the NCAA while at Colorado State.
Hartman is co-author of six books and 19 journal articles. She has given dozens of presentations to national and regional organizations. She is a member of the Academy of Management, Association for Business Communication, Association of Public and Land-Grant Universities and several honoraries.
She is the daughter of Pat and the late Jack Hartman. Jack Hartman, legendary basketball coach, led K-State to three Big Eight titles, two Big Eight Tourney titles and nine postseason appearances.