Going for the Gold
Academic Mentors achieve Gold Star Certification status
Most students arriving on a college campus are met with what seems to be an endless amount of options and opportunities. There are all kinds of organizations and groups to get involved with, and narrowing down the list doesn't seem possible. There is one group of students, however, that has identified the importance of education and has joined in with a program that helps kids all across Manhattan: Academic Mentoring, a program through the school of Leadership Studies.
The Academic Mentoring program is a part of the School of Leadership Studies and of HandsOn Kansas State which was created in order to support volunteer and service efforts on campus and in the Manhattan community. Academic Mentors are K-State students that are selected, trained and placed in various schools and organizations to support family literacy efforts in addition to youth-related programming.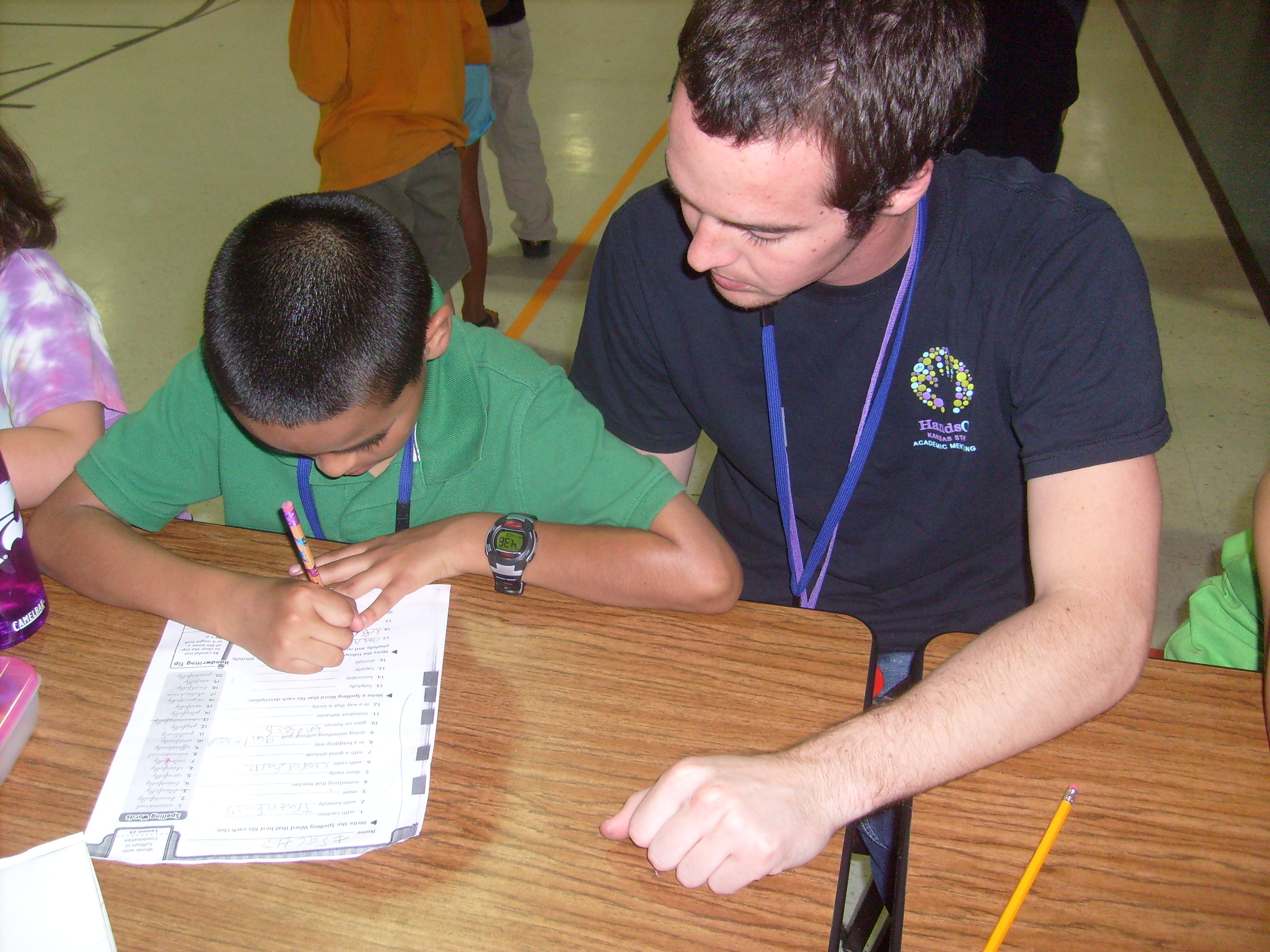 Academic Mentors are first and foremost, committed to students; they help children in classroom settings, tutoring centers and the Boys and Girls Club of Manhattan. This year, Courtney Weerts and Amy Gasser, Program Coordinators for Academic Mentoring at K-State, were given an exciting new opportunity that opened many new doors for the program.
Lynda Bachelor, Director of HandsOn Kansas State, encouraged Gasser and Weerts to apply for the Kansas Mentor's Gold Star Program in August of 2011, and they accepted the challenge.
"Gold Star certification is such a great accomplishment for Academic Mentoring," Gasser said. "By meeting various criteria, the program is able to receive all kinds of benefits to help us grow and make our program even better."
Gold Star programs are committed to upholding the highest level of quality standards as outlined by MENTOR/The National Mentoring Partnership's Elements of Effective Practice. Achieving certification was a big goal that Gasser and Weerts wanted to reach during their time as Program Coordinators, however, when they first found out about the award, they had no idea how easy it would be to accomplish.
Gasser and Weerts did not waste any time in assembling a notebook documenting each of the criteria that needed to be met and soon came to realize that the K-State Academic Mentoring program already qualified for certification.
"We imagined that it would be a difficult task to acquire certification, but we were wrong," Gasser said."Everything that Academic Mentoring already does fit the criteria."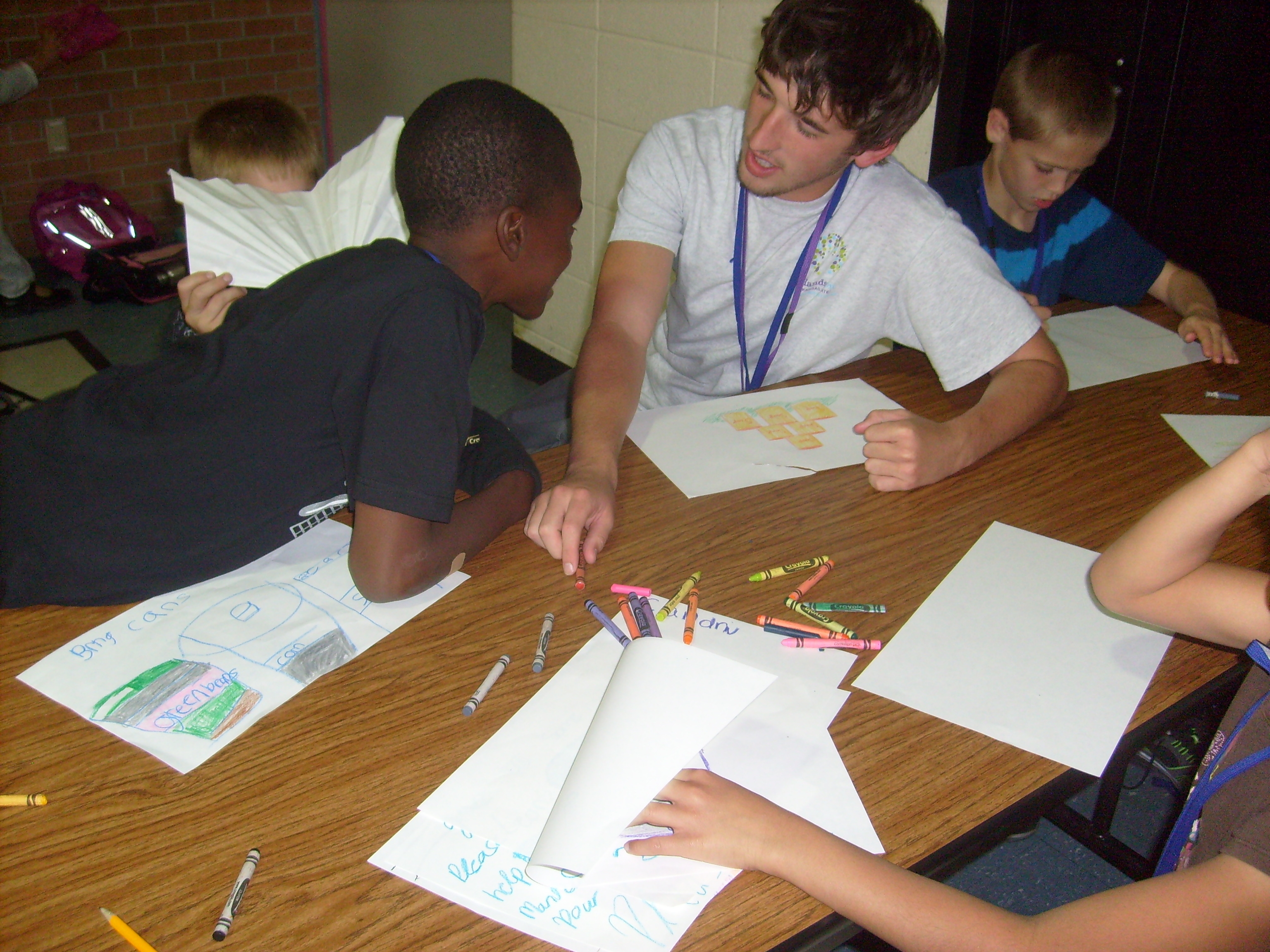 After receiving certification on March 20th, Academic Mentors have already had the opportunity to reach out to two additional schools. The Gold Star Certification not only allows Academic Mentors to expand and further enhance their program, but they will also be able to launch more K-State students into the community as mentors.
"Another great thing that the certification provides is free background checks for the fall, which is going to save us a lot of money," Weerts said. "We are excited to be able to utilize the money we are saving to send out even more mentors."
Despite all the hard work of Gasser and Weerts, they accredit most of the program's success to the students that work as mentors. Dedicating about 10 hours a week in addition to mentor/planning meetings, the mentors learn, serve and lead children toward academic success.
"Without the mentors, this accomplishment would not have happened," Amy Gasser said. "They do all the hard work every day."
Want to find out more about Academic Mentors and ways to get involved? Click here!