The LOOP
Please enjoy our June 2014 newsletter to keep you in the loop with all that is happening within the School of Leadership Studies.
Download the newsletter (PDF)
Director's Note
As I reflect on the past semester, and all the work, learning, and growth represented in the pages that follow, I am amazed. I am not surprised – we have bright and hardworking students, committed and engaged faculty and staff, visionary and supportive donors and friends – and we have been busy! But I am still amazed. Amazed and grateful for this extraordinary community – and all the opportunity it presents.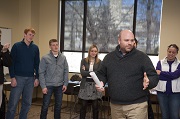 Updates to the Leadership Studies Minor
The School of Leadership Studies has always been student focused, and student feedback is what keeps our minor continually adapting and improving. In April, the School of Leadership Studies made changes to the leadership studies minor which affect both the standard and nonprofit focus.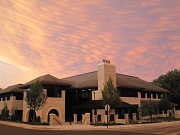 Partnership with Points of Light

As the School of Leadership Studies continue to strive toward accomplishing goals aligned with K-State's 2025 strategic plan. SLS has partnered with Points of Light to offer students a 12-credit hour undergraduate leadership certificate.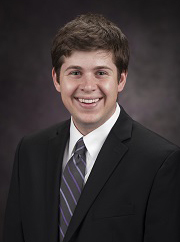 Truman Scholar: Ross Allen
Kansas State University and the School of Leadership Studies are excited to celebrate Ross Allen, a 2014 Truman Scholar.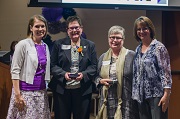 Susan M. Scott Award Winners
In 2009, the School of Leadership Studies faculty and staff established the Susan M. Scott Community Leadership Award in order to recognize and celebrate the work of the School's founding director, Susan M. Scott, Ph.D. This year, at the School's annual Celebrating Service and Leadership, Nancy Bolsen, Ph.D. and Olivia Collins, Ph.D. were named the 2014 Susan M. Scott Award recipients.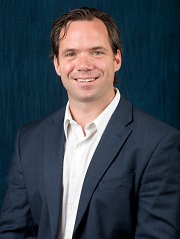 Faculty & Staff Highlights
Join us in welcoming new members to our faculty and staff, extending best wishes to those leaving us, and celebrating personal and professional milestones!