Director's Note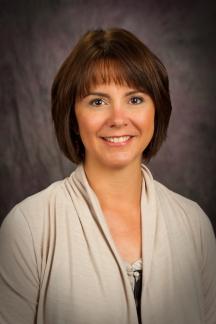 With changing colors and cooler weather, it's clear a new season is upon us. I hope that wherever you may be, you are finding time to enjoy the festivities that accompany the fall season (including cheering on our Wildcat football team!). What an incredible year it has been so far, not only in Bill Snyder Family Stadium, but in the School of Leadership Studies as well.
At the beginning of the fall semester we were delighted to welcome back Leadership Studies alumni and friends for our second annual Spirit of Leadership event. The evening was filled with memories as we thanked founders Bob Shoop and Susan Scott for their contributions and the legacy they started just 15 short years ago. We also recognized Mr. Paul Maina as the 2012 Michael C. Holen Leader-in-Residence. It was truly an honor and a joy to reunite with friends who helped us get to where we are today. Without the vision and persistence of a few, our dreams would still just be dreams, and we are so thankful to those who continue to support us.
This semester we were also pleased to welcome new faculty and staff members, in addition to adding some future Wildcats to our leadership studies family (read on and see what I mean…)!
The following pages contain stories that highlight the ways that our students, faculty and staff are learning, serving and leading on campus and across the world. While celebrating along the way, we continue to focus our attention on the K-State 2025 strategic vision by providing an outstanding undergraduate educational experience as we become a top 50 public research university. So much is changing, and yet our mission remains, and is as relevant as ever.
The world needs leaders who are willing and able to lead – knowledgeably, ethically, with care and inclusion. The future is bright and with the support of all of the leadership studies community, we look forward to meeting new challenges and taking on exciting opportunities. As you anticipate time with friends and family this holiday season and celebrate a new year, please enjoy this opportunity to read about what your leadership studies family has been up to...and please, be in touch!
As always, K-State Proud!
Mary Tolar, Director