Manhattan Good Neighbors (MGN)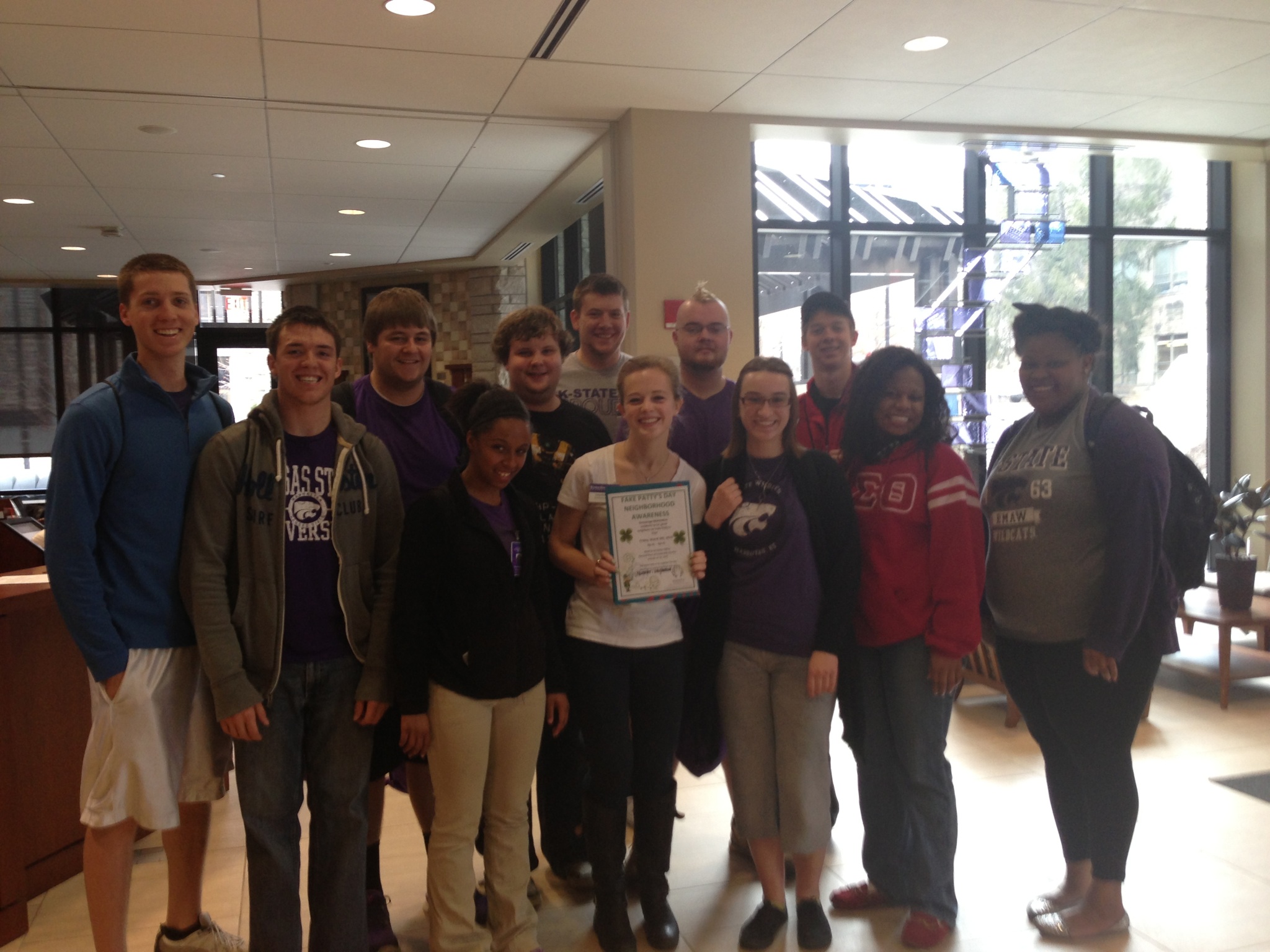 Manhattan Good Neighbors (MGN) specifically focuses on neighborhoods around the K-State campus. MGN provides opportunities for students and permanent residents to build and maintain positive relationships.
MGN was created in 2007 as an initiative out of Student Governing Association and the City of Manhattan. Projects include Furniture Amnesty Day, community clean-ups, disaster response and preparedness, and senior assistance. Our goals are:
To educate K-State students, permanent residents and the city of Manhattan in maintaining collaborative partnerships and civic engagement for the benefit of our neighborhoods
Establish and build relationships between K-State students and residents of Manhattan by engaging in civic leadership and service
Serve those in need to impact and make a positive difference in the Manhattan community
Upcoming Events
Senior Assistance Volunteers Needed

Manhattan Good Neighbors is looking for volunteers through the months of November-January who are willing to help with Senior Assistance. Volunteers will assist senior citizens around the Manhattan area with tasks such as raking leaves, cleaning gutters, and other yard work, along with snow removal during the winter months. For more information or to sign up, contact: mgn@k-state.edu.
Contact Us
If you are interested in being a neighborhood representative, volunteer, or a member of the Manhattan Good Neighbors Task Force, contact the Student Program Coordinators at mgn@k-state.edu.