Manhattan Good Neighbors (MGN)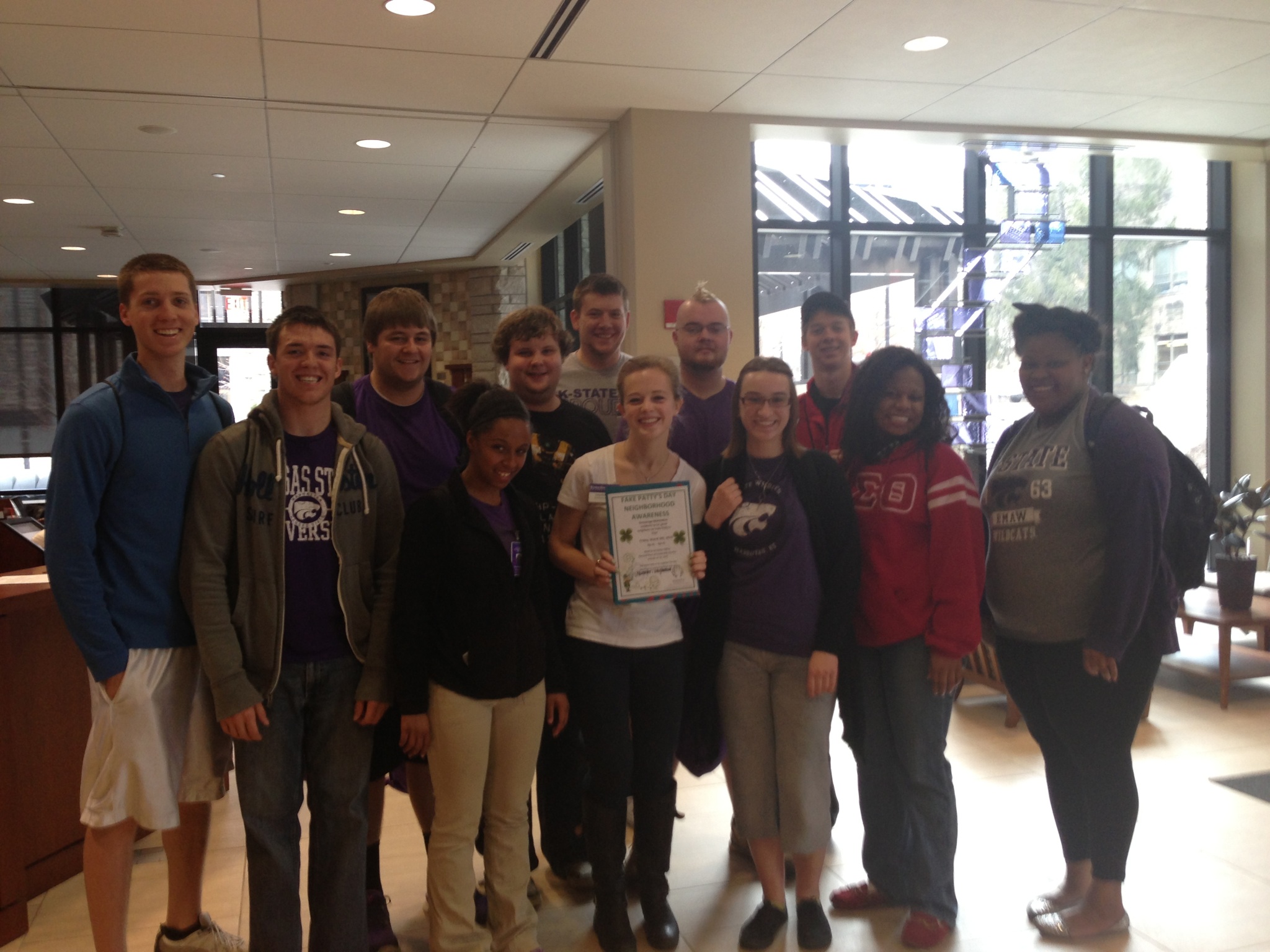 Manhattan Good Neighbors (MGN) is a student program designed specifically to focus on fostering development with neighborhoods surrounding the K-State campus. MGN provides opportunities for students and permanent residents to build and maintain positive relationships through direct service opportunities, ranging from neighborhood clean-ups and community service projects to disaster preparedness trainings and voter registration initiatives.

MGN also leads the Manhattan Good Neighbors Task Force, a joint venture with the City of Manhattan which was formed to address community challenges like ensuring a clean, safe, and welcoming residential environment for all K-State and Manhattan residents. Task force partners include the City of Manhattan, Kansas State University, Manhattan Landlords Association, Riley County Police Department, Coalition of Neighborhood Associations, USD 383, Manhattan Area Chamber of Commerce, Manhattan Housing Authority and others in the community.
Upcoming Events
Ready Campus
When: Tuesday, September 30th
Where: Bosco Plaza outside the Student Union
In collaboration with the Federal Emergency Management Association (FEMA), Manhatan Good Neighbors will be having its third biannual Ready Campus event to promote safety and disaster preparedness. This semester, we are focusing on pet safety - how to best prepare to protect your pet in an emergency, or at the time of a disaster. Organizations such as K-State Veterinary Medical Center, Riley County Humane Society, and the Riley County Police Department's K9 Unit will present on topics about pet safety throughout the day. Join us for food, fun, and meeting some furry friends!
Contact Us
If you are interested in being a neighborhood representative, volunteer, or a member of the Manhattan Good Neighbors Task Force, contact the Student Program Coordinators at mgn@k-state.edu.