Manhattan Good Neighbors (MGN)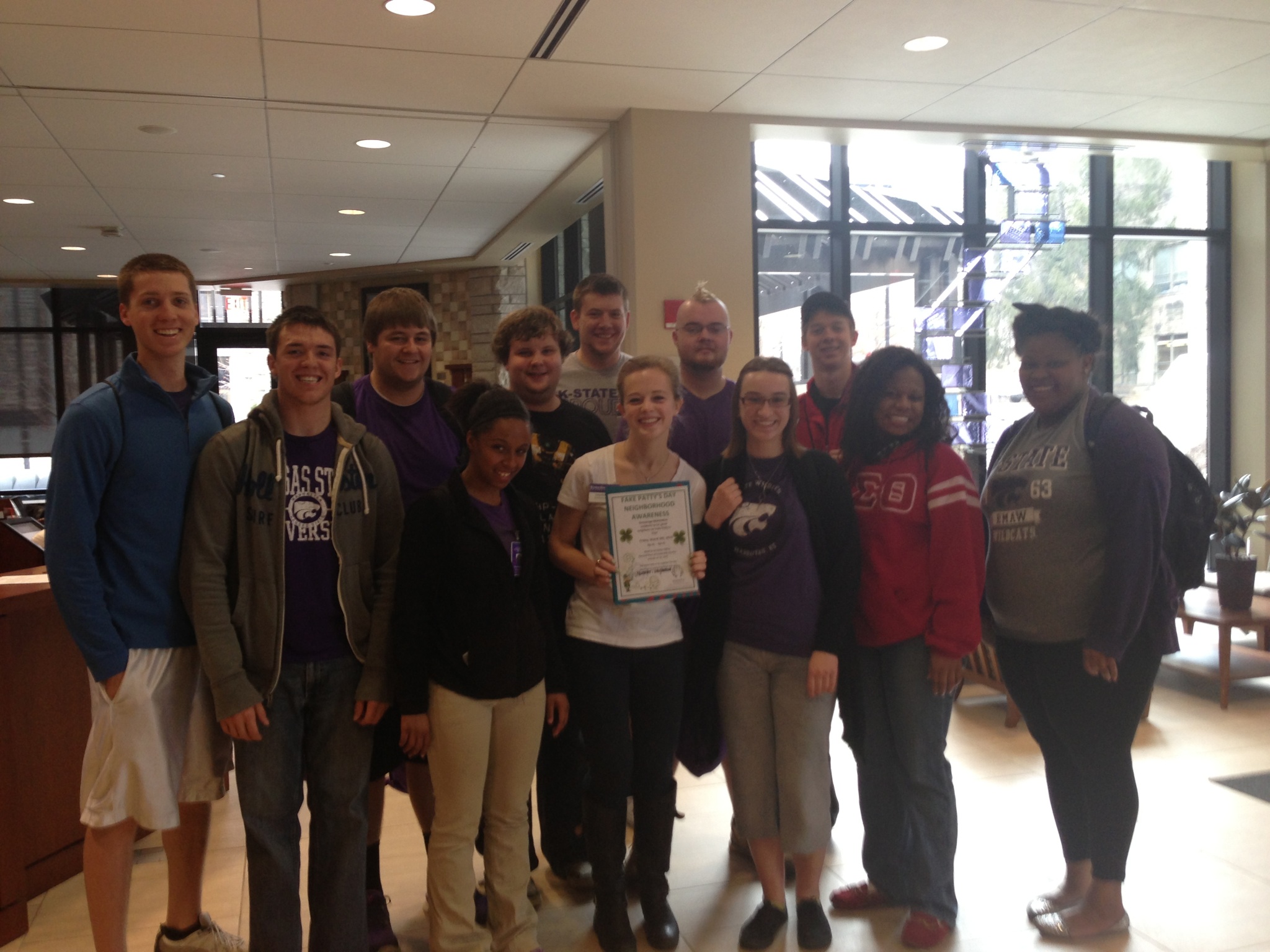 Manhattan Good Neighbors (MGN) is a student program designed specifically to focus on fostering development with neighborhoods surrounding the K-State campus. MGN provides opportunities for students and permanent residents to build and maintain positive relationships through direct service opportunities, ranging from neighborhood clean-ups and community service projects to disaster preparedness trainings and voter registration initiatives.

MGN also leads the Manhattan Good Neighbors Task Force, a joint venture with the City of Manhattan which was formed to address community challenges like ensuring a clean, safe, and welcoming residential environment for all K-State and Manhattan residents. Task force partners include the City of Manhattan, Kansas State University, Manhattan Landlords Association, Riley County Police Department, Coalition of Neighborhood Associations, USD 383, Manhattan Area Chamber of Commerce, Manhattan Housing Authority and others in the community.
Upcoming Events
Furniture Amnesty Day
Manhattan Good Neighbors, along with the City of Manhattan, is hosting the 6th annual Furniture Amnesty Day on Friday, July 25. The event will take place at the Wilson Baseball Fields Parking Lot of Manhattan City Pak.
Furniture Amnesty Day is a chance for the public to donate their unwanted furniture to those who may need it. This event serves as a friendly reminder and encourages students and community members to properly dispose of their household items and keep furniture out of landfills as a result.
Contact Us
If you are interested in being a neighborhood representative, volunteer, or a member of the Manhattan Good Neighbors Task Force, contact the Student Program Coordinators at mgn@k-state.edu.