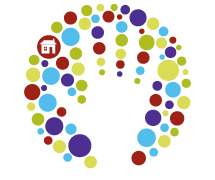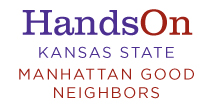 Manhattan Good Neighbors (MGN)
Manhattan Good Neighbors (MGN) specifically focuses on neighborhoods around the K-State campus. MGN provides opportunities for students and permanent residents to build and maintain positive relationships.
Opportunities range from neighborhood clean-ups, community service projects to social activities. Neighborhood students and community members are encouraged to participate in these events, but anyone is welcome. As the program grows, the number of neighborhoods will be expanded and we encourage others to help plan and lead in their neighborhoods with these "neighboring" activities.
Now Hiring 2013-2014 Student Coordinator
Download application for more information and to apply!
Meet the Staff
Justin Scott
He is a junior in Political Science and International Studies who plans to graduate from Kansas State University in May of 2013. He has been on staff with MGN since March of 2011. During his time at Kansas State Justin has been active in serving as a K-State PROUD Advisory Board member as well as in Student Government, serving on the Student Body President's cabinet as Local Relations Director. Justin is fascinated by the opportunities he has found to advocate for students in Manhattan and help foster positive relationships between those students and permanent residents in the Manhattan community. Justin is from Lenexa, Kansas where he attended Shawnee Mission West High School. After graduation Justin plans on pursuing a graduate degree and eventually working in public administration.

To contact Justin directly, e-mail him at justinsc@k-state.edu.

Lucy Finocchiaro

She joined Manhattan Good Neighbors in May 2012. She is an Animal Science major looking to apply to Veterinary school following graduation in May 2014. What Lucy loves about Manhattan Good Neighbors is that she can work for a cause and help the greater good, which is something she has always been passionate about. During her time at Kansas State, Lucy also has been involved in Relay for Life and Up Til Dawn, which are both organizations that support cancer research. Lucy is from Omaha, Nebraska which is where she first found her love of animals and service through volunteering at a Therapeutic Riding facility and at a local veterinary clinic. She looks forward to becoming a veterinarian for an animal rescue facility, and working with primarily companion animals and horses in the future.

To contact Lucy directly, e-mail her at lfino@k-state.edu
Top 10 Neighborly Facts
Do not park unlawfully, in a restricted zone, or park overnight on the street. To obtain a parking permit, stop by City Hall 1101 Poyntz Avenue or call (785)587-2480.
Keep our neighborhoods looking nice by avoiding "lawn furniture" such as couches and cars.
"If you like it, then you better put a leash on it." Do not allow your pets to run free over the neighborhood.
It is illegal to burn old couches or mattresses. If you need to dispose of them, make special arrangements with your trash service or donate them.
In order to keep Manhattan safe for all ages, watch your driving speed and do not utilize a cell phone without a hands-free device if you are behind the wheel.
Keep the yard mowed to below 12". Any higher is a violation of city ordinance.
It is the renter's responsibility to know the terms of a lease and who is responsible for addressing problems that may arise.
Be courteous to your neighbors; keep your music, friends, and parties at a reasonable noise level. Amplified sound such stereos, radios, and musical instruments are restricted after 11pm if they can be heard on neighboring properties.
Three's a crowd; five's illegal. Only four unrelated persons may live in a dwelling.
Trash is one of the most common problems between permanent residents and student neighbors. Keep yards clean and trash in a lidded garbage can.
Events
MGN hosts a wide variety of events each semester, including volunteer and educational initiatives. In the past we have organized:
Upcoming Events
No Events Listed
View Past Events
Spring Clean Up
Volunteers: 16 Hourse Contributed: 40
Volunteers helped senior citizens in the Manhattan community with yardwork as well as participated in renovations with city staff in Triangle Park.
Fake St. Pattys Day Clean Up
Volunteers:66; Hours Contributed: 132
Volunteers cleaned up Aggieveille and surrounding neighborhoods. 82 bags of trash and 26 bags of recyclables were collected.
Kick Off Clean Ups
Volunteers: 137 Hours Contributed:280
After the first home football game of the month, volunteers helped beautify Manhattan by doing community trash clean up and raking senior citizens yards.
Furniture Amnesty Day
Volunteers: 22, Hours Contributed: 109.5
One man's junk is another man's treasure". Unwanted furniture was brought to City Park where it was either given away to nonprofit organizations or individuals. Volunteers helped collect furniture and take inventory. A total of 585 pieces of furniture went through City Park which helped keep our community clean and saved space in landfills.
MGN Spring Clean
Volunteers: 24, Hours Contributed: 90
Manhattan residents and K-State students served senior citizens by doing yard clean up and also served Manhattan by cleaning up community locations such as parks and sidewalks.
Bluemont Elementary School Clean Up
Volunteers: 37; Hours contributed: 56
Volunteers worked to beautify the grounds as well as made stepping stones for the playground that spelled out the words, "Educate, Engage, Serve"
Fall Clean Up
Volunteers: 119; Hours contributed: 244
Clean-ups were hosted at each of MGN's four distinguished neighborhoods.
Spring Clean Up
Volunteers: 70; Hours contributed: 175
Spring neighborhood clean-ups took place in each of MGN's four distinguished neighborhoods and were based in community.
Establishments: Smith Scholarship House, Phi Gamma Delta Fraternity, Bluemont Elementary and Manhattan Christian College.
Neighborly Knowledge
Alcohol
Alcohol is not permitted in public places such as streets, sidewalks, alleys, parking lots, or government owned property. Manhattan takes the drinking age of 21 very seriously and those found with alcohol underage will be fined $200-$500, must serve community service hours, will have their drivers license suspended, and attend classes. Providing alcohol to someone under the age of 21 will be fined up to $1000 and spend up to six months in jail. If you are hosting a house party and have underage drinkers at your party, you will be responsible.
Parking
Some streets require a parking pass. Three parking passes will be issued per residence. The charge is $5 per vehicle. To obtain a pass call 785-587-2480.
Cell phones
No texting or talking/listening with a hand held phone while driving; tickets will be issued to those pulled over for the citation.
Trash
Trash must be placed in a watertight container with a lid. If trash is left around your grounds, you will receive a warning and a deadline to fix the problem. If it goes unfixed, the city will clean up the trash for you at your cost.
Pets
All pets must be licensed through the city at a nominal charge. To obtain a license you must show proof of vaccinations and call 785-537-2480. There is a city wide lease law; any dog running at large will result in ticketing the owner.
Noise
After 10:45pm, noise levels must be kept to a minimum. All speakers and noise amplifiers must be pointed towards the residence. Noise permits are available but only good until 10:45 pm.
Responsibilities of tenants vs. landlords
Tenants
Know the details of your lease, pay rent and all utilities on time, do not tamper with smoke detectors or fire extinguishers, and keep the outside property clean and free of trash/debris. Only have four unrelated people living in a housing unit. If problems arise between tennnts and landlord, K-State offers support through the Consumer and Tenant Affairs www.k-state.edu/osas/cta.htm
Landlords
Have your rental unit clean and move in ready, fix all problems not directly caused by the tenant such as: plumbing, wiring, and electrical, and sign up all rental units for the Rental Inspection Program.
How to be a Good Neighbor
Introduce yourself to all your neighbors when you first move in. Do not put inside furniture outside your house. Obey traffic laws (speed limits and parking signs). Keep the grounds around your housing unit clean. If you have a pet, make sure it is not disturbing neighbors (barking or entering into their property) and clean up after your pet. Be responsible for the actions of your guests. Be aware of the noise ordinance.
Contact
If you are interested in being a neighborhood representative, volunteer or becoming a member of the Manhattan Good Neighbors Task Force, contact the Student Program Coordinators at mgn@k-state.edu.

Also, check MGN out on Facebook.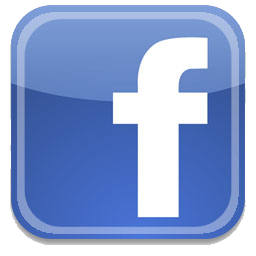 .