Vice President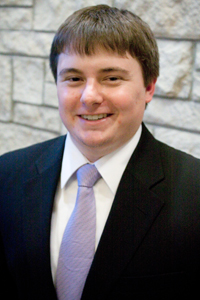 Theo Stavropoulos
Email: theostav@ksu.edu
My Degree: I am majoring in Human Resource Management; Pre-Law with minors in Political Science, Economics, and Leadership Studies.

Hometown: Salina, KS
Campus and Community Involvement:
Blue Key Senior Honorary | Director of Development, Lead 212 Class Leader, Student Governing Association, Kansas Campus Compact | Newman Civic Fellow for K-State, Wildcat Warm-Up Program Counselor, "Cadence" Acapella.
Why Ambassadors?
My passion for this organization stems from many things but, most notably, the connection I feel with the purpose and vision of the K-State School of Leadership Studies (Developing Knowledgeable, Ethical, Caring, and Inclusive Leaders for a Diverse and Changing World). I have never observed or been involved with such a mission-driven organization dedicated to student development and merging the methods of today to create the change-makers of tomorrow. We need to share this mentality with the world and our ambassadors do that through promotion, recruitment, and education about our concepts, our core values, our programs, and our family here at K-State and the School of Leadership Studies.

Favorite SLS memory:
The year I spent serving as Education Executive provided some of my favorite memories. We had the opportunity to work with students from all ages (Elementary School all the way up through our peers at K-State) who were interested in talking about leadership. Watching them learn and develop while building strong, lasting relationships and getting to be a small part of it was one of the most rewarding experiences of my college career.