Public Relations Executive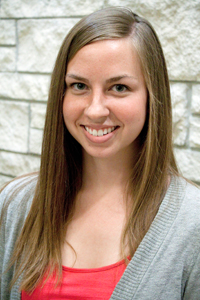 Meredith Muller
Email: mer20@ksu.edu
My Degree: BFA in Graphic Design, BS in Psychology

Hometown: Topeka, KS
Why Ambassadors?
I chose to be part of SLS Ambassadors because I knew this school was something new and different from what I had experienced before. I have learned more from being part of SLS, Ambassadors specifically, than I ever thought I could. The people here are encouraging, outgoing, and welcoming. I am honored to represent this School and the people involved in it.

Favorite SLS memory:
One of my favorite SLS memories is this past year's SLS holiday party. It was a lot of fun, food, karaoke, and I got to spend time with all of my favorite people in SLS.