Operations Executive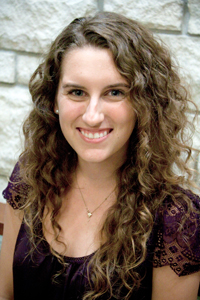 Erin Poppe
Email: poppecat@ksu.edu
My Degree: I am majoring in Print Journalism (emphasis in photojournalism) and minoring in Leadership Studies

Hometown: Burlington, WA
Campus and Community Involvement:
I am a member of the women's fraternity Kappa Alpha Theta, Editor-in-Chief for the K-State Royal Purple yearbook, photographer for Student Publications, and a Lead 212 Class Leader.
Why Ambassadors?
I wanted to be an SLS Ambassadors because of my passion for the School of Leadership Studies. The theories and concepts the school teaches can really changes the lives of those who are open to it, and in turn they can change the world. I believe everyone should hear the message of SLS and should be given an opportunity to experience what the school is all about. Being an Ambassador not only gives me a chance to help the school inside and outside of the K-State campus, but it also gives me a way to show my support and pure love of SLS as well.

Favorite SLS memory:
My favorite SLS memory happened at K-State's 2012 Open House. While helping out at SLS I met and gave a tour to a couple that had graduated from K-State in the seventies. SLS was not established at K-State when they attended, but they informed me that after graduating they had actively educated themselves with various concepts/theories of leadership. I showed them around (they loved the libraries with leadership books, many of which they pointed out the things they self-taught themselves), introduced them to several ambassadors/faculty, and saw a passion of SLS/leadership that really demonstrated what SLS and K-State is all about. It was very inspiring!