Education Executive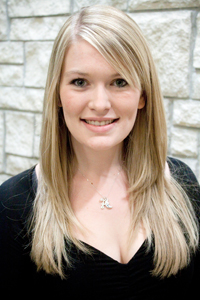 Magen Witcher
Email: magenw@ksu.edu
My Degree: I am majoring in Biology with my focus being Pre-Med, and I am minoring in Nonprofit Leadership Studies.

Hometown: Elkhart, KS
Campus and Community Involvement:
I am a member of Gamma Phi Beta where I currently serve as assistant house manager. I also a member of National Society of Collegiate Scholars, and Phi Eta Sigma.
Why Ambassadors?
The School of Leadership Studies has helped me transition from high school to college in so many ways. I have made many close friends, and met many inspiring people through my involvement in the school. I wanted to share my experiences and promote all that K-State, and this program, truly is. I wanted to give back to a community of wonderful people who so graciously accepted me into their group.

Favorite SLS memory:
Education Committee meetings...enough said!