Weekend Breaks
Weekend Breaks offer students the opportunity to investigate social challenges in Kansas. Students serve with local community partners and gain insight on how their role as volunteers plays into the overall social issue.
Hope Faith of Kansas City: September 21, 2013
Ashby House of Salina: October 19, 2013
Ronald McDonald House of Kansas City: November 9, 2013
Hope Faith Ministries of Kansas City
Hope Faith works to break the cycle of homelessness in individuals by serving as a day resource center for homeless populations in the Kansas City area. Their work empowers individuals to become self-sufficient and independent while making efforts to create a culture of generosity.
Students will have the opportunity to connect with those who are currently homeless in an effort to gain a better understanding of the challenges those individuals may face. Students will serve in various projects from preparing and serving meals to sorting donations.
Ashby House of Salina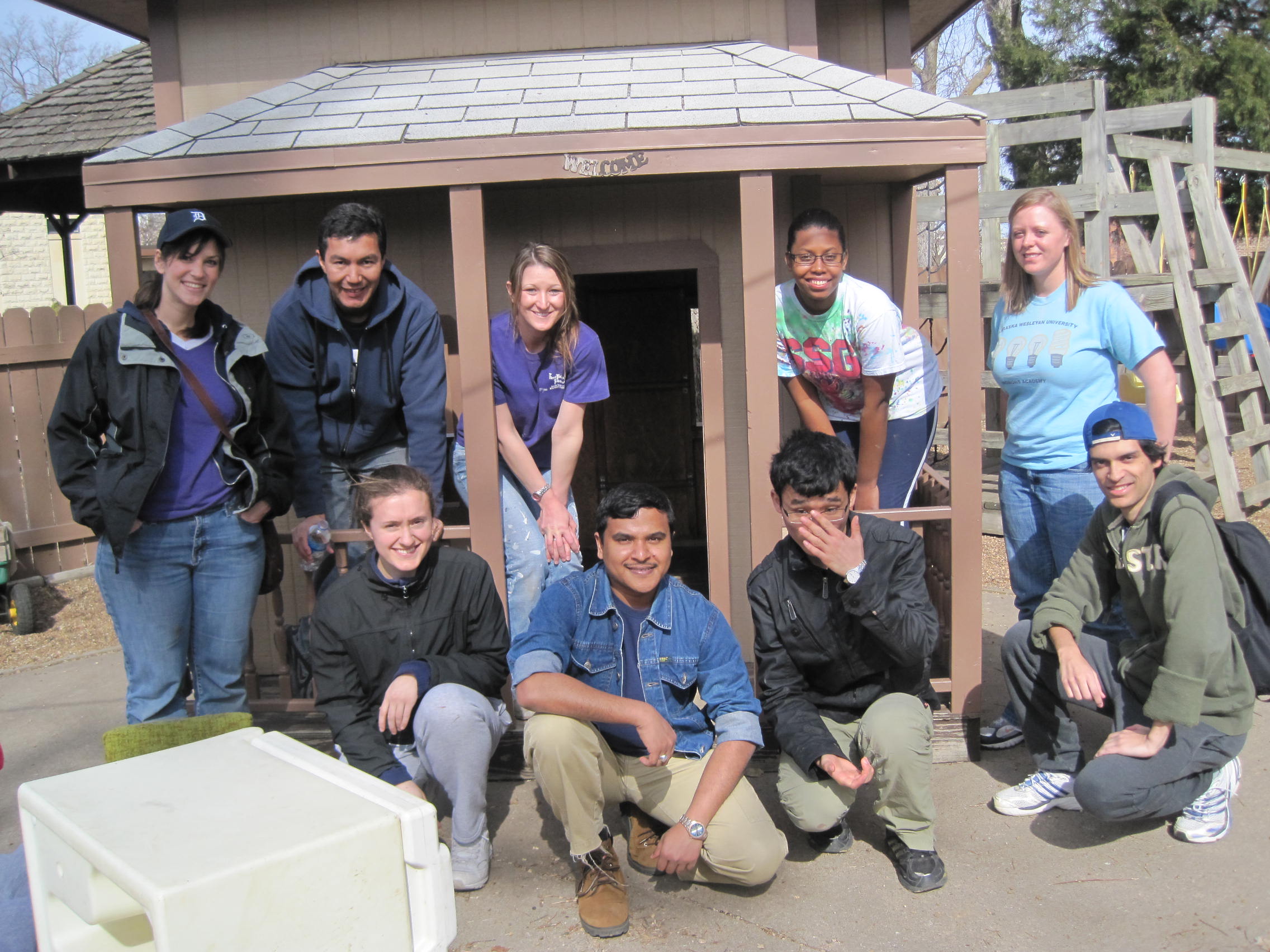 Ashby House Family Shelter provides temporary housing for homeless families and single women. The shelter helps families survive homelessness and provides a safe and secure environment for children while the family works towards self-sufficiency and independence.
Service for this break could range from painting one or more of the agency's residential facilities to helping organize/facilitating fun activities for the children living at the Ashby House while their parents/guardians receive substance abuse counseling and/or assistance finding housing.
Ronald McDonald Houses of Kansas City
For over 30 years, The Ronald McDonald Houses of Kansas City have supported children with illnesses and their families by providing close, comfortable, and affordable lodging. Their work "[makes] an impact...that will never be forgotten. The charity, its mission and its people help...make life, healing, survivor-ship, and the future center stage" (rmhckc.org)
Students may serve in a number of capacities such as providing meals for families or helping maintain the Ronald McDonald House by cleaning, organizing, or landscaping. Student's service will help preserve the caring and uplifting environment of RMH and promote a home away from home atmosphere.